Center for Man in Aviation
Military airmen and women must be, and remain, mission-ready, both in physical and mental terms. The Center for Man in Aviation (CML) in the Netherlands is responsible for mission readiness among flight personnel. This leading international research institute understands what flight personnel must be capable of under extreme conditions and provides training for national and international military and civilian personnel to the required level.
Task Areas
Areas of expertise of the CML are aviation psychology, aerospace physiology,  aerospace medicine,  the selection of new flight and air traffic control (ATC) personnel and research regarding aviation.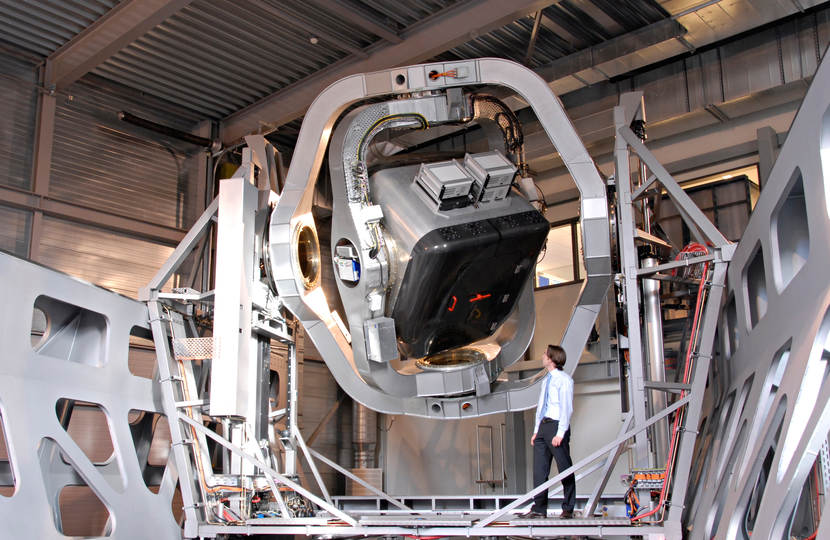 Selection and assessment
Candidate airmen and women, as well as air traffic controllers, tactical controllers and loadmasters, are put through an examination and selection process at the CML. The CML also ensures that flight personnel are given regular physical and mental checks.  
Training and instruction
Anti-G Straining Manoeuvres (AGSM) centrifuge training.
Initial hypobaric training.
Reduced Oxygen Breathing Device (ROBD) refresher training.
Night Vision Goggle (NVG) training.
Initial Spatial Disorientation Training.
Advanced Spatial Disorientation (ASD) training on the Desdemona 6 DoF simulator.
Operational readiness
The Survival, Evasion, Resistance and Extraction (SERE) School is part of the CML and located at Gilze-Rijen Air Base. In various courses, participants are trained in how to cope with situations in which survival is paramount during both peacetime and wartime scenarios.  
The Operational Healthcare Unit (OGZ) is part of the CML and is also based at Gilze-Rijen Air Base. The tasks of the OGZ are the provision of aeromedical evacuation (AE) capability, the provision of Role 1 facilities, the provision of casualty staging unit (CSU) capability and the provision of operational aerospace medical expertise.
Research and advice
Within the OTT unit, research is conducted which is aimed at gaining and retaining specific knowledge in relation to the human factor in military aviation. This could entail research following a specific request from the Defence organisation, leading to a number of recommendations on the basis of the results gained. Research is also conducted into future-oriented developments in order to ensure that the right expertise is available the moment these developments enter the operational domain.
CML researchers work closely with other national and international centers of expertise and are also part of AEOLUS, the innovation platform of CML and the Netherlands Organisation for Applied Scientific Research (TNO). The platform is based in Soesterberg. Among the subjects being researched are noise levels, neck and back pressure, wearables, motion sickness, spatial disorientation, flight equipment, and hypoxia.
Aeolus
The goal of Aeolus is to improve human performance under extreme physiological conditions. Human performance is understood to entail the performance of humans in combination with environmental factors (aircraft, equipment and terrain). Aeolus primarily focuses on the military aerospace domain and the operational readiness of military pilots and air crews.
Contact
You can contact the Centre for Man in Aviation by telephone:
training +31 346 33 43 76, assessment centre +31 346 33 43 79.
Or by e-mail: ipc.cml.soesterberg@mindef.nl or  aerospace.physiology@mindef.nl.
Short video about the Center for Man in Aviation