A look at the Defence news 20 December - 9 January
For the next year, the Netherlands will have command of Standing NATO Maritime Group 1 (SNMG1), a NATO flotilla. This flotilla is 1 of NATO's 4 permanent maritime response forces. The Netherlands took over command of the flotilla from Canada. HNLMS Rotterdam is the flagship of the international flotilla, which is directed by NATO Allied Maritime Command headquarters (HQ MARCOM) in the United Kingdom.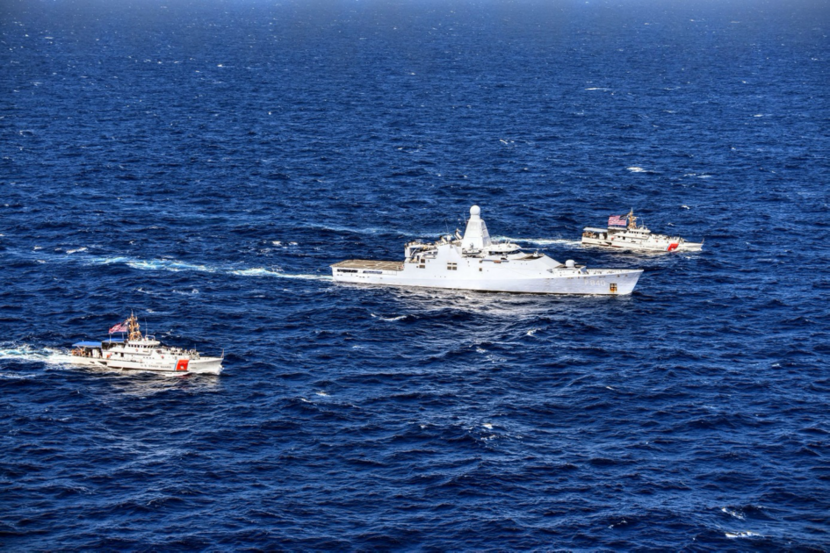 HNLMS Holland leads anti-drug operation: 4,735 kilos of cocaine seized
Between the end of November and mid-December, the Dutch naval vessel HNLMS Holland seized 4,735 kilos of cocaine in 5 separate operations. This took place in close cooperation with the US Coast Guard and the Dutch Caribbean Coastguard.
Air Force to receive unmanned MQ-9 Reaper in February
The Royal Netherlands Air Force is expected to receive the MQ-9 Reaper in February 2022. Assembly of the system will then start in the Dutch Caribbean. This includes 4 ground stations and 4 unmanned reconnaissance aircraft. These aircraft will gather data and information from the air.
Dutch C-130 detachment in Mali makes first air drop
The first so-called air drop conducted by the Dutch C-130 deployed in Mali was a success. The 4 goods packages landed undamaged in the remote village of Ogossagou. The load was destined for a battalion from Senegal.
Amended agreement with Russian Federation to increase security at and over sea
The INCSEA (prevention of incidents at sea) agreement between the Russian Federation and the Kingdom of the Netherlands has been amended. Dating from 1990, the agreement is intended to prevent dangerous situations in and over international waters. Furthermore, it is aimed at preventing misunderstandings during military manoeuvres. The newly signed version further improves security.
The Netherlands joins select company with F-35 squadron
A Dutch F-35 squadron has attained Initial Operational Capability (IOC). This means that a Dutch unit of four F-35s with associated personnel and equipment can be rapidly deployed to any part of the world for a short amount of time. The Netherlands has therefore joined a select company of eight countries. Those that preceded the Netherlands include Australia, the UK, Italy, Norway and the US.