A look at the Defence news 10 - 16 January
The new Minister of Defence, Kajsa Ollongren, and the new State Secretary for Defence, Christophe van der Maat, moved into their quarters at the Ministry of Defence in The Hague on 10 January. The new cabinet had been sworn in by the king earlier that day.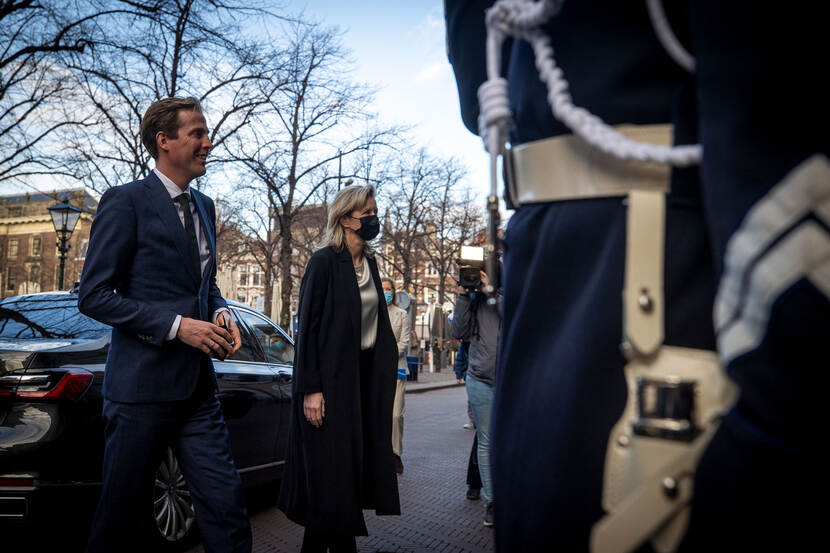 Minister Ollongren announces ambitious plans at informal EU Council
Last week, the Ministers of Defence of EU member states held talks at an informal EU Council held in the French city of Brest. It was the first meeting to be attended by Kajsa Ollongren in her new position as Netherlands Minister of Defence. She announced that the new Dutch government is set to invest an additional sum of €3 billion per year in the Defence organisation. She also asserted that the Netherlands will adopt a pro-European stance and wishes to make progress in the field of defence policy within the European Union.
Army sheds light on fate of missing air crew
The Royal Netherlands Army Recovery and Identification Service has managed to uncover the fate of a Second World War Czech air crew. Five of the airmen went missing after their Vickers Wellington T2990 bomber had come under fire from a German night fighter in June 1941. Only one member of the crew managed to escape the aircraft before it crashed into the ground near the village of Nieuwe Niedorp in the province of Noord-Holland.
Dutch officer appointed commander of 14,000 troops in Mali
Overall command of the international UN force in Mali is now in Dutch hands. Lieutenant General Kees Matthijssen took over command of almost 14,000 'blue helmets' for a minimum of one year. Under their new Force Commander, the UN soldiers will continue the task of ensuring security and stability in the African country.