A look at the Defence news 31 January – 6 February
The Surinamese Minister of Defence, Krishna Mathoera was the guest of her Dutch counterpart Kajsa Ollongren. The visit was aimed at making each others' acquaintance.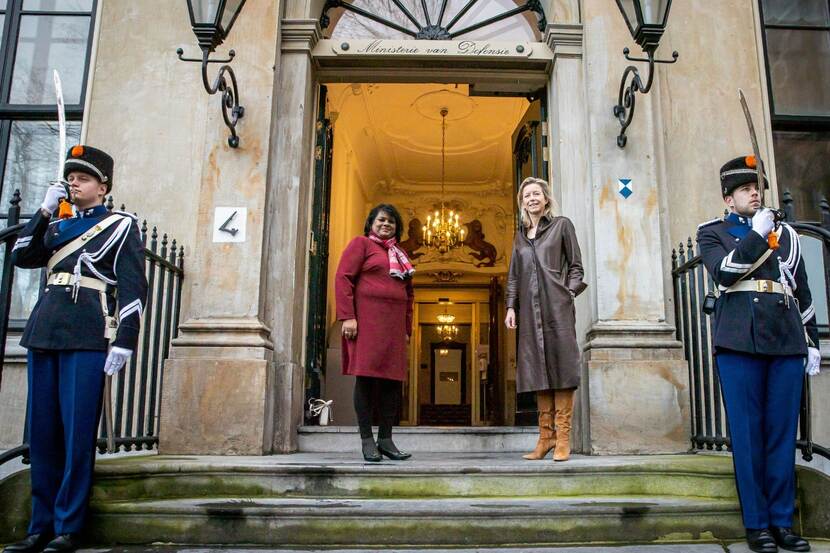 First Dutch unmanned MQ-9 Reaper meets the requirements
The first unmanned Dutch MQ-9 Reaper reconnaissance aircraft has been officially acquired from the manufacturer. Together with the US Air Force, the Netherlands Defence organisation found that the aircraft meets the requirements. This was done through so-called acceptance flights.
Defence further contributes to a stronger NATO
The Netherlands Defence organisation is increasing its contribution to strengthening NATO's deterrence and defence capability. This involves a diving team of the Explosive Ordnance Disposal Service, maritime role-2 capability (similar to a field hospital) and the frigate HNLMS Van Amstel.
Dutch Caribbean Coastguard strengthens information position
The Dutch Caribbean Coastguard this year again aims to further strengthen its information position, allowing it to operate with greater foresight. This and other topics are included in the 2022 annual plan, which was sent to Parliament last week.