Red berets head for Romania after NATO request
Paratroops of the Royal Netherlands Army's 11 Airmobile Brigade have set off this morning for Romania. These red berets will be taking part in an exercise in an area close to the Ukrainian border, together with American and Romanian military personnel. They are being accompanied by logistics and medical personnel from Schaarsbergen, their home base.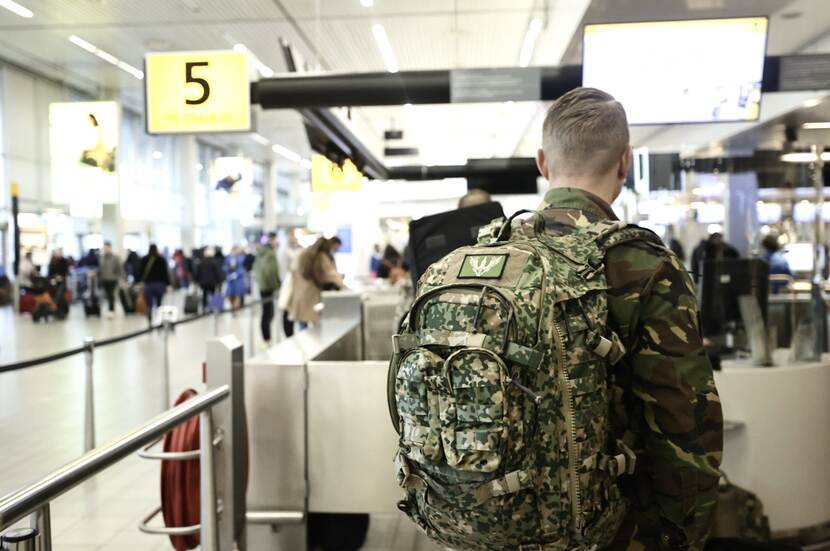 Later tonight and tomorrow, another 125 personnel from the Airmobile Brigade will depart to take part in this exercise. They had originally been heading towards an exercise in Germany. "This is an exceptional situation. Following Russia's invasion of Ukraine, we were requested, as a NATO Member State, to move our training activities to Romania", explains battalion commander Lieutenant Colonel Laurens van Leussen. The purpose of this is to send a clear signal to Russia: "This training in an international setting demonstrates that as NATO countries we set great store by a strong alliance." In addition, the exercise in the border region serves to reassure the Romanian population.
The battalion commander emphasises that this is an exercise. "One that fits our brigade like a glove, and that is exactly in character with the airmobile mindset: rapidly deployable and always at the ready. The situation in Ukraine shows that freedom should not be taken for granted. We are following the developments closely." 
Various levels
Over the next 2 weeks, the exercise will focus on helicopter operations and firing exercises. Van Leussen: "We will be training at both the platoon level as well as the company level. The current plans see us return to the Netherlands at the end of March."