A look at the Defence news 21 - 27 February
The Dutch naval vessel HNLMS Friesland has made its first drugs haul in the Caribbean. The crew of the ship intercepted a cache of 224 kilos of drugs last week. The suspects threw the contraband overboard, but the crew of a FRISC were able to recover the packages from the water. The 3 suspects managed to escape.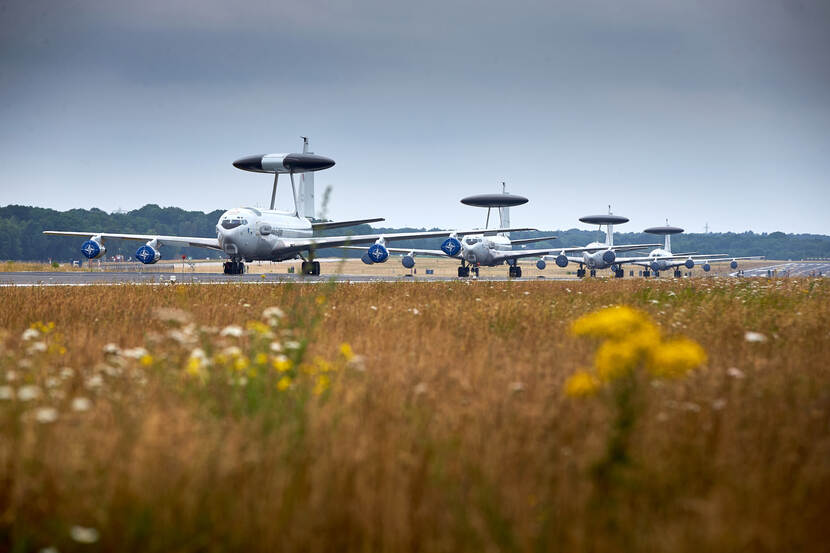 Ruby anniversary of AWACS aircraft
Last week, the AWACS unit celebrated its ruby anniversary. It is 40 years since the first then new long-range radar aircraft, the E-3A Airborne Warning and Control System (AWACS), landed at NATO's Geilenkirchen Air Base for the first time. That particular aircraft was also the first aircraft in operation for NATO's then newly established multinational and operational AWACS flight unit. The Alliance's AWACS aircraft provide air surveillance and situational awareness. 20 NATO countries are part of the AWACS programme.