Naval vessel HNLMS De Zeven Provinciën heads to Norway to join NATO flotilla
The air defence and command frigate HNLMS De Zeven Provinciën departed for Norway today. The naval vessel will join the Standing NATO Maritime Group 1 (SNMG1) for the next four months. This is one of the rapidly deployable flotillas of NATO's spearhead force. Minister Kajsa Ollongren saw the 190 crew members off in Den Helder.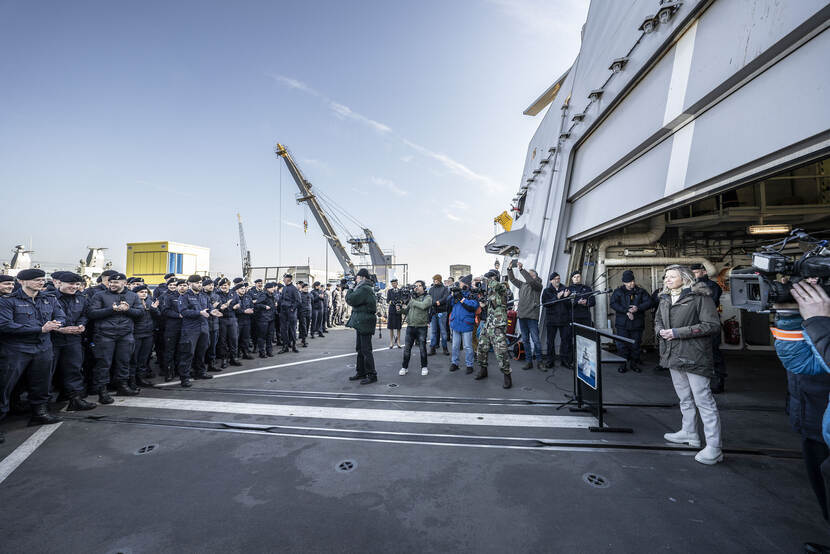 Earlier this morning, the amphibious transport ship HNLMS Rotterdam also departed for Norway with 275 crew members on board.
Both vessels will participate, among other things, in several large-scale exercises in the waters of the Scandinavian country. The goal is to strengthen mutual cooperation.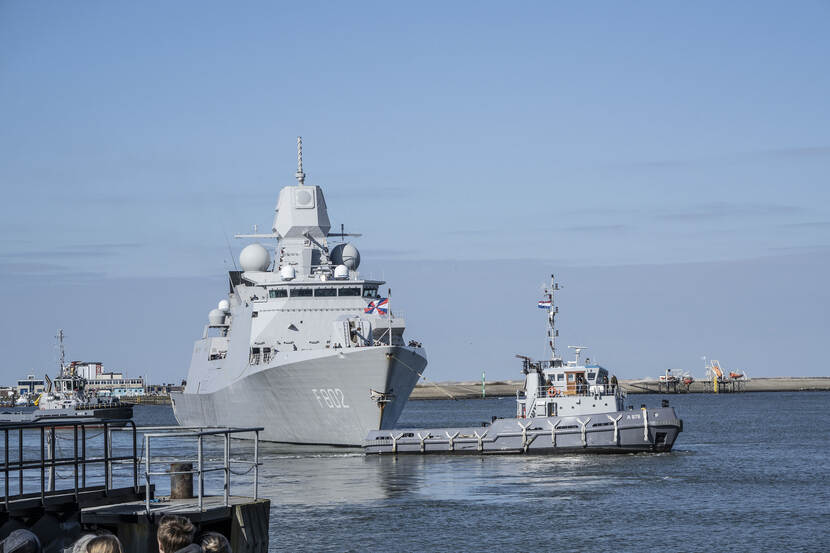 De Zeven Provinciën

replaces

Van Amstel

HNLMS De Zeven Provinciën is equipped with a Defence Helicopter Command (DHC) NH90 maritime combat helicopter. The naval vessel will take over the duties of the multi-purpose frigate HNLMS Van Amstel, which is currently part of the SNMG1.

The SNMG1 is mainly active in the North Atlantic Ocean, the North Sea and the Baltic Sea. The flotilla is made up of naval vessels from various NATO allies. The Netherlands will have command of the maritime task force throughout 2022. Currently, it is led by the Dutch naval officer Commodore Ad van de Sande. SNMG1 vessels are continuously available for assignments from NATO headquarters.
The world is holding its breath
Minister Kajsa Ollongren briefly addressed the crew of De Zeven Provinciën before the vessel departed. It sets sail at a time when the world is holding its breath, she said. "There is war in Europe, Putin's war. He has attacked Ukraine, and that affects us too. The Netherlands is a member of NATO. We have been members from the very beginning. More than ever, we must be ready to play our part."
The minister went on to say that it is important to show that the Netherlands will help to protect the alliance and support our Eastern European partners. "You are our professionals. You are going to demonstrate what NATO is. Stay safe and fair winds."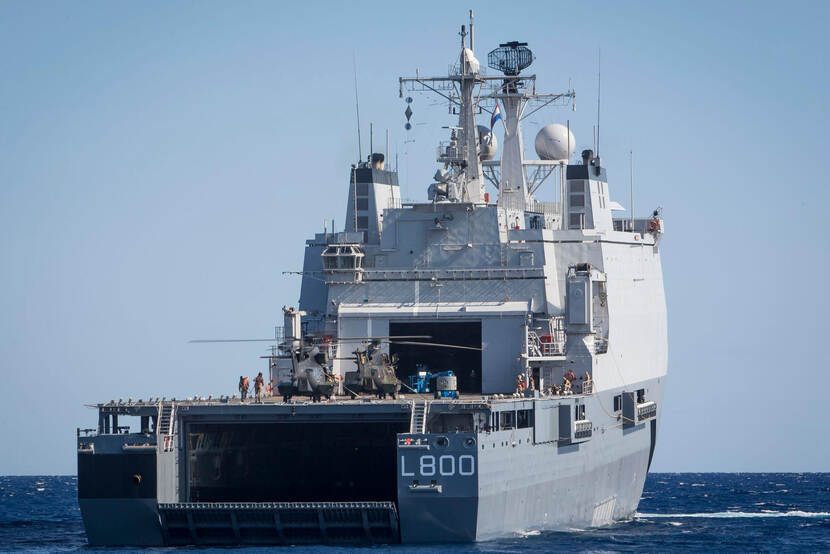 Cougar helicopters
HNLMS Rotterdam, which set sail this morning, has 2 DHC Cougar helicopters on board, as well as Marine Corps landing craft. The Rotterdam is also part of the NATO reaction force. This vessel has a slightly longer response time than De Zeven Provinciën.