Minister and Chief of Defence visit Red Berets
Minister of Defence Kajsa Ollongren and Chief of Defence General Onno Eichelsheim were in Romania today. Currently, 150 military personnel of 11 Airmobile Brigade, also known as the Red Berets, are training in that country.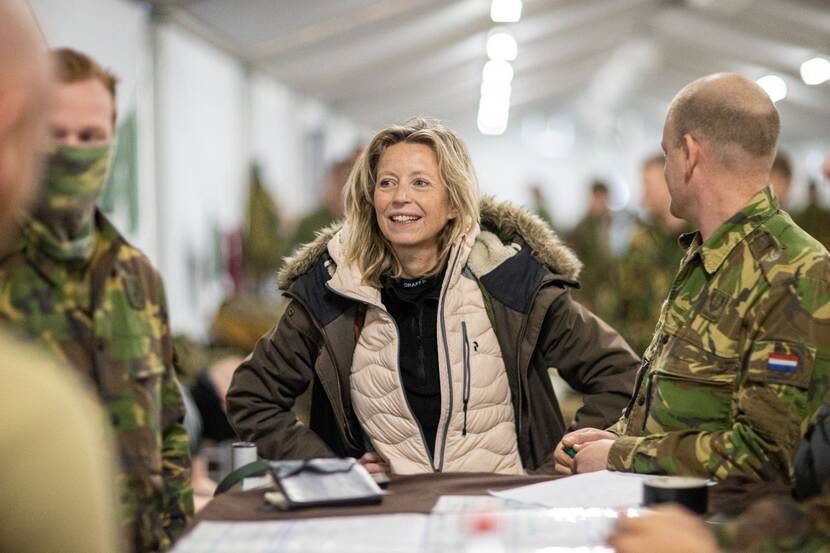 After arriving at Mihail Kogălniceanu Air Base, the minister entered into talks with her Romanian counterpart. "Being a neighbouring country to Ukraine and lying on the Black Sea, war is now very close to Romania. We discussed how NATO can best protect its eastern flank," said Ollongren.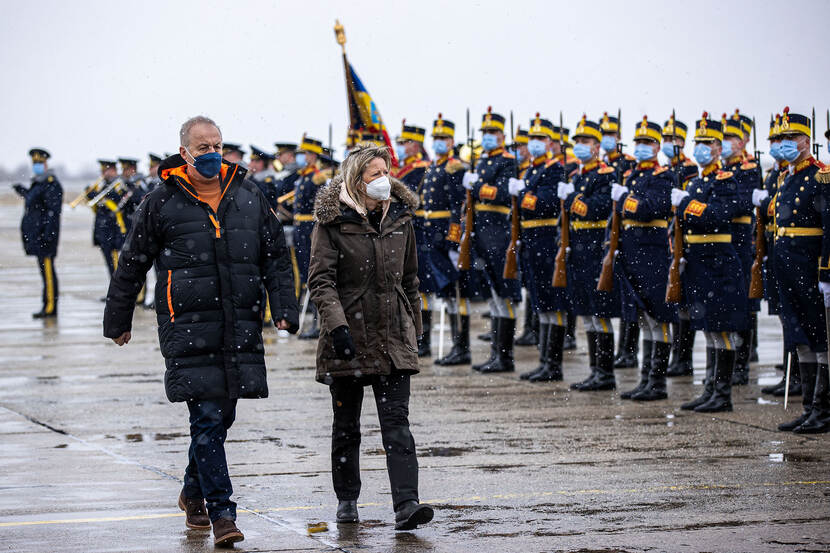 Defence of NATO territory
Originally, the exercise that the Red Berets are taking part in was to take place in Germany. At the request of NATO it is now being conducted on Romanian territory. The exercise includes scenarios for helicopter operations as well as firing exercises.
Ollongren: "My Romanian colleague said that she was pleased that we are there, because our presence provides reassurance to the people of Romania. Over the past few days, we have clearly seen what President Putin is capable of. The invasion of Ukraine constitutes a direct threat at the edges of NATO territory. By conducting international military exercises, we are demonstrating that we are ready to collectively defend every inch of our NATO treaty area. Together we are strong. Furthermore, an exercise such as this one, in which Romanian and American personnel are also taking part, contributes to interoperability between NATO partners."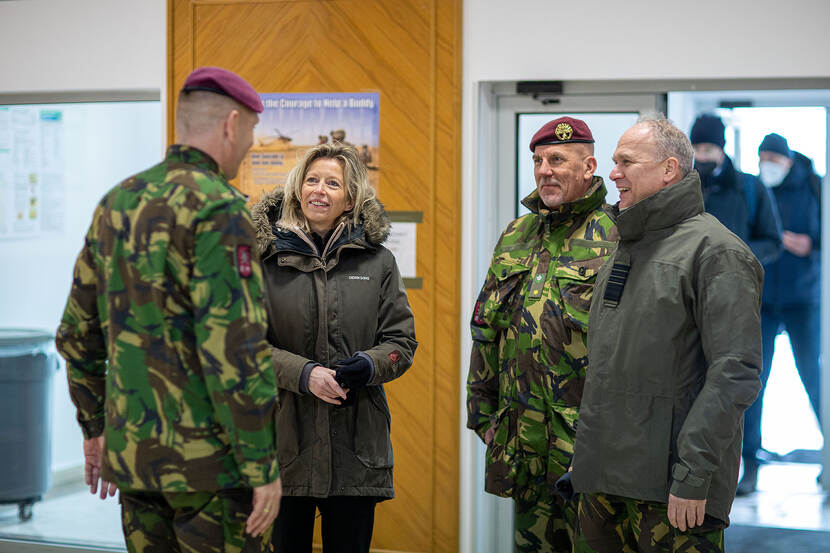 Quick switch
Ollongren and Eichelsheim had conversations with some of the Red Berets, who will be training in Romania until the end of this month. The Chief of Defence: "What is very noticeable to me is their enthusiasm. They are extremely motivated to get the job done. They have shown great flexibility by making the switch from an exercise in Germany to an exercise in Romania within a very short space of time. Their response has been full of enthusiasm and they are ready to practise air assault operations with the Romanians and Americans within the context of the exercise."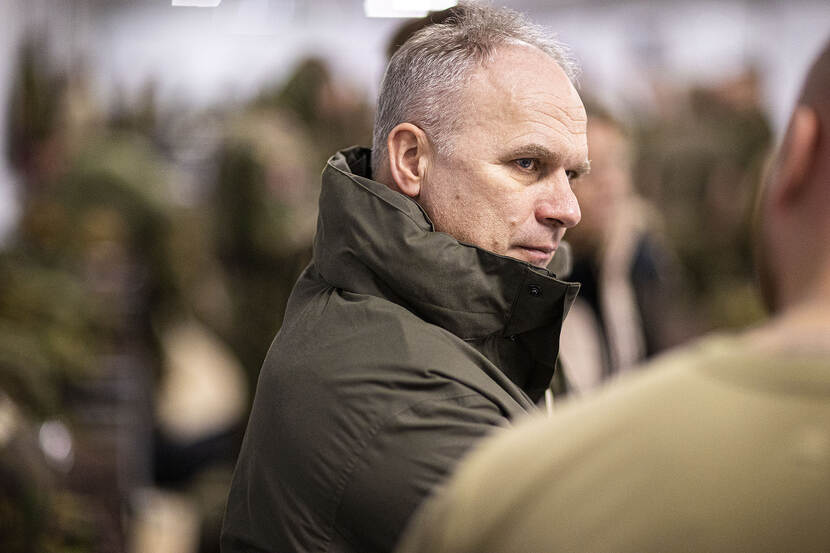 Participation in eFP in Romania
The Ministry of Defence is currently assessing whether the Netherlands can take part in the enhanced Forward Presence (eFP) construct in Romania, which is under French command. There are, however, a number of conditions in place that must be met: eFP must be carried out under the NATO flag and the Dutch government must approve a deployment of this kind.