Dutch Patriot air defence system on verge of deployment to Slovakia
At the request of NATO, the Netherlands and Germany are jointly preparing to deploy Patriots to Slovakia. The surface-to-air guided missile systems can neutralise fixed-wing aircraft, helicopters and ballistic and cruise missiles up to an altitude of 20 kilometres and a range of 60 kilometres. Minister Kajsa Ollongren stated today that the Dutch government has agreed in principle to the deployment of the Patriots.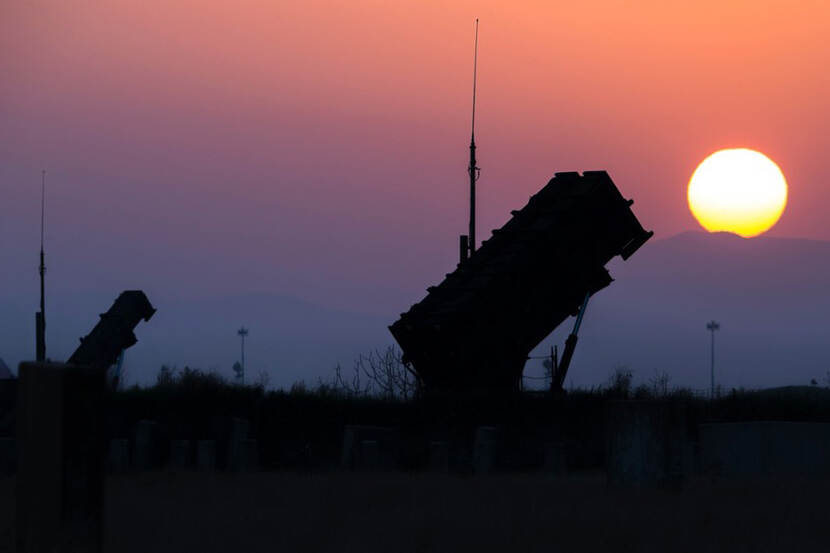 The purpose of the Patriot air defence systems will be to protect the eastern flank of the NATO treaty area against incoming missiles.
As far as Ollongren is concerned, the 150 to 200 air defence personnel concerned will deploy as soon as possible following a formal government decision.
The Netherlands armed forces started operating the Patriot system in 1987 and the system has been modernised since that time. Dutch air defence personnel work closely with their German counterparts.
In Europe, the Patriot is referred to as a niche capability. Only Germany, Spain and the Netherlands operate the system.
Tracks and intercepts a target
Patriot stands for Phased Array Tracking Radar to Intercept On Target. A Patriot missile tracks and intercepts a target by means of an electronically scanned array radar.
The Dutch Patriots were previously deployed in 1991 during the First Gulf War. They were deployed again in 2003 during the subsequent Gulf War. The last time that the Patriots were stationed outside the Netherlands was in the period 2013 until the beginning of 2015, when the air defence systems, together with over 200 military personnel, were in southern Turkey to protect the country against ballistic missiles from Syria.