Part of the Port of Vlissingen a temporary military site
The transfer area in the Port of Vlissingen was designated a temporary military site today. This was done to facilitate the transit of a US Army brigade to Eastern Europe for an exercise. The Netherlands will provide Host Nation Support with 75 military personnel.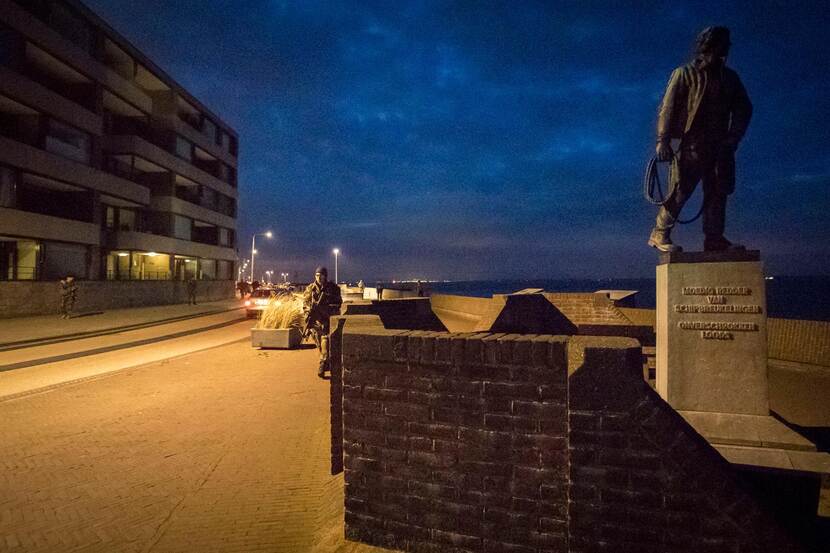 The Royal Netherlands Army will guard the site 24/7, while units of the Royal Netherlands Navy will ensure security on and in the water. The Royal Netherlands Air Force will provide surveillance and security support and members of the Royal Netherlands Marechaussee will perform military police duties. The Defence Movement and Transport Organisation will handle the transport of US personnel. The Defence Intelligence and Security Service carried out a security analysis for this operation.
US materiel will arrive at the port in the last week of March. It will be brought by MV Cape Washington and the civilian transport ship ARC Endurance. US personnel will handle the transfer of the materiel at the port for transport by road and rail, the modes by which most of the materiel will be conveyed following its arrival.
The Host Nation Support provided by the Netherlands will end when the equipment has been transported across the border at Venlo. The final destination of the transit operation is a training area in Eastern Europe.
No link with the situation in Ukraine
The US requested Host Nation Support from the Netherlands some time ago for the transport of materiel from Vlissingen to Eastern Europe, where the US 3rd Armored Brigade Combat Team of the 4th Infantry Division based at Fort Carson (Colorado) will be taking part in the Defender 22 exercise this spring. This exercise has been on the calendar for a long time and is not linked in any way to current developments in Eastern Europe.
Preparations for the transit operation were already in progress before Russia invaded Ukraine. The forthcoming operation therefore has nothing to do with the increased readiness and activity of NATO troops. Providing Host Nation Support is a task that NATO members must perform for each other. By providing this support, the Netherlands will show itself to be a reliable partner.