Deterrence and defence the focus of additional NATO meeting
How do we strengthen NATO's deterrence and defence in light of the deterioration of the security situation, both in the short and the long term? That was the central question at the meeting of NATO defence ministers in Brussels today. The additional meeting was, of course, dominated by Russia's invasion of Ukraine and the security situation at the eastern flank of NATO territory.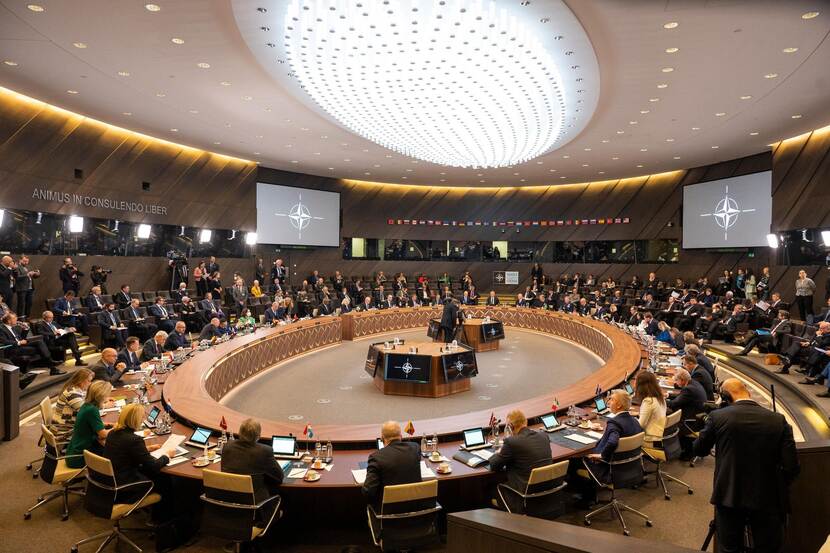 NATO had already announced various measures meant to strengthen NATO deterrence and defence. The aim of these measures is to continue to guarantee the security of NATO member states. The Netherlands is also making a contribution in the shape of, among other things, armed fighter aircraft in Eastern Europe. At the request of NATO, the Netherlands will extend its deployment in the context of that particular task until the end of March. From April onwards, two F-35s (plus an aircraft in reserve) will guard airspace over Bulgaria (air policing duties).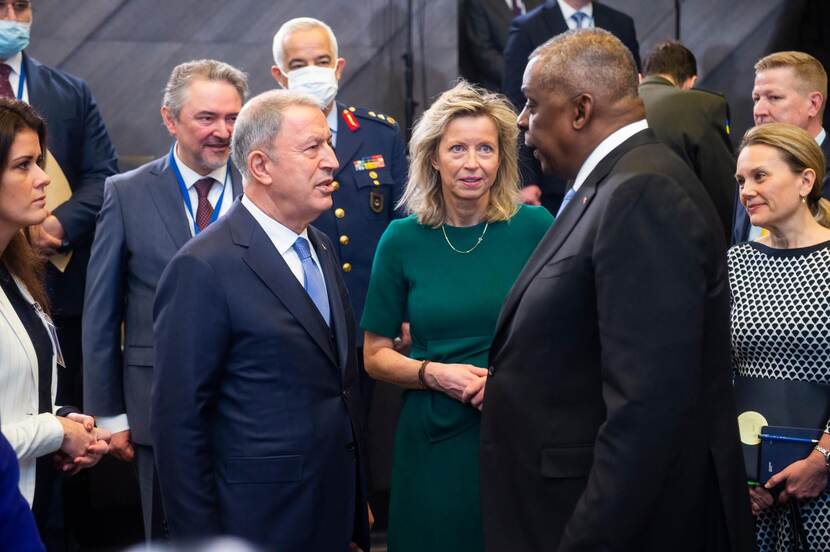 Deterrence and defence
According to Minister of Defence Kajsa Ollongren, the Dutch government fully supports the unified actions of NATO. The Netherlands is ready to contribute to the measures to further strengthen NATO's deterrence and defence. The minister referred to, among other things, the intended deployment of a Dutch Patriot air defence system in Slovakia, to be undertaken in cooperation with Germany. An assessment is also being carried out regarding the contribution of Dutch military personnel to a yet to be established NATO battle group under French command, based in Romania. The Netherlands has been contributing to a similar reinforced forward military presence in Lithuania for five years.
During the meeting, Minister Ollongren expressed her respect for the brave Ukrainian soldiers who are now fighting for the future of their country. She assured Ukrainian Minister of Defence Oleksiy Reznikov that the Netherlands will continue to support Ukraine by increasing the pressure on Moscow and by supplying military equipment to Ukraine.
NATO norm
During the past few weeks, various NATO Allies announced that they would be taking concrete steps to increase their national defence budgets. The current Dutch government has already boosted the Dutch defence budget to the tune of EUR 3 billion (25%). Ollongren told her counterparts that, in view of the current security situation and partly at the request of the House of Representatives, the Netherlands will also draw up an ambitious and realistic plan to channel more financial resources to Defence in pursuit of NATO's 2% norm.
Joint Expeditionary Force
Yesterday, Minister of Defence Kajsa Ollongren represented the Netherlands at the Joint Expeditionary Force leaders meeting in London. The situation in Ukraine and the security situation in Europe were the main subjects under discussion.