A look at the Defence news 4 – 10 April
On 4 April, the Erasmus Bridge in Rotterdam was illuminated in NATO colours. This was the Netherlands' way to mark the founding of the alliance, exactly 73 years ago on that date. Other NATO Allies also highlighted the anniversary. The war in Ukraine may have made the need for the political-military alliance clearer than ever.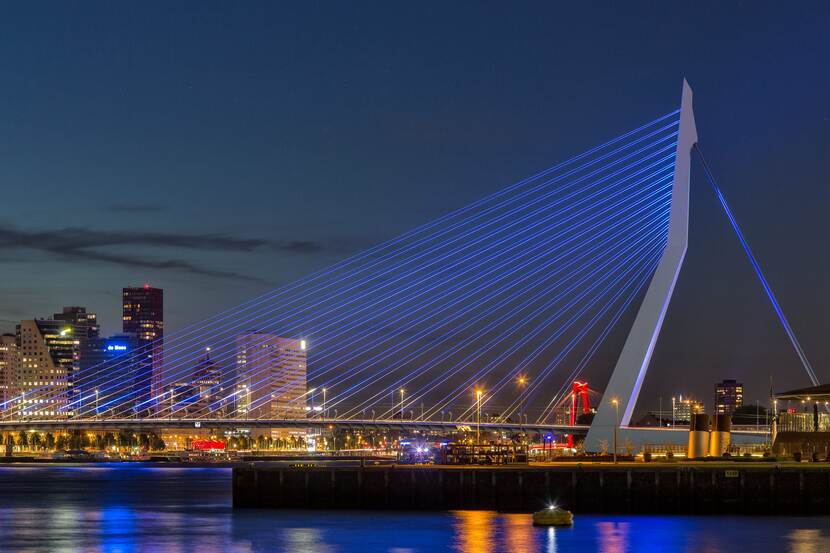 Aircraft contracts for Dutch Caribbean Coastguard
The Netherlands Ministry of Defence has announced that 2 contracts relating to the Dutch Caribbean Coastguard have been signed. The first contract concerns the delivery of 2 new search and rescue helicopters in 2023. The second relates to extending the life cycle of Dash-8 patrol aircraft already in use. The contract includes a major modernisation programme for the aircraft.