A look at the Defence news 11 – 18 April
The 3rd and last column of the Patriot fire unit that left for Slovakia on 14 April arrived at its destination on 17 April. The unit will start operations as soon as possible to ready the Patriots for NATO deterrence and defence.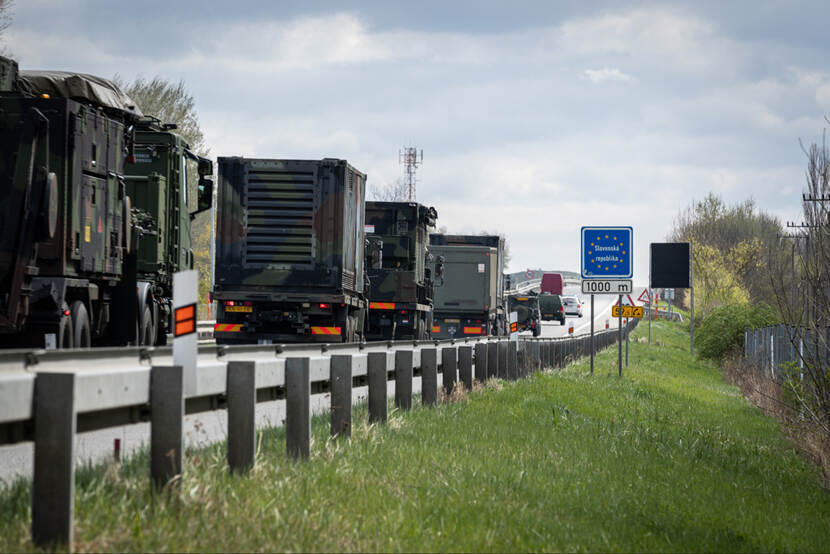 Grand opening of the Invictus Games
A multimedia show full of music and dance and opening speeches by, among others, Prince Harry marked the kick-off of the fifth edition of the Invictus Games on 16 April. This sporting event for wounded, injured and sick service personnel and veterans, an event that stands for sporting fraternisation, will take place over the course of this week at the Zuiderpark in The Hague and will involve 500 participants from 17 countries, competing in ten different sports.  
F-35s over NATO's eastern flank: "as a loyal wingman and dedicated ally"
During his visit to Bulgaria, Lieutenant General Dennis Luyt, Commander of the Royal Netherlands Air Force, stressed the importance of strengthening the integrity of NATO's Eastern European flank and ensuring the security of Eastern European NATO Allies. "The Russian invasion of Ukraine left us, as NATO Allies, with no other choice," he said. Lieutenant General Luyt was in Bulgaria to visit the RNLAF detachment comprising Dutch F-35s and around 100 military personnel that is currently under NATO command.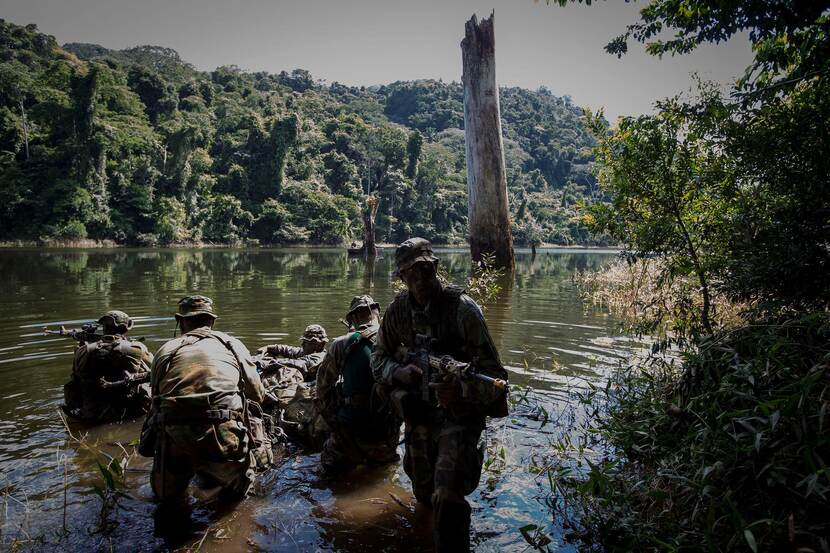 Military cooperation with Suriname is a win-win situation
For the 1st time in 12 years, Dutch military personnel will be training again in the Surinamese jungle. In May and June, around 120 military personnel will take part in the gruelling Jungle Warfare (Instructors) Course. In addition, another 130 military personnel will provide support. The training in the jungle of Suriname is part of renewed military cooperation between the Netherlands and Suriname. To reinforce this cooperation, 'red berets' and marines came together in Schaarsbergen with the Surinamese ambassador and other dignitaries.
Another 1,900 kilos of drug hauls by HNLMS Friesland
HNLMS Friesland has seized another 1,900 kilos of drugs after 3 new drug hauls in the Caribbean. Since the start of this year, the Dutch naval vessel has intercepted 7 transports of contraband, amounting to a total haul of 3,880 kilos with 21 suspects being arrested.