A look at the Defence news 18 – 24 April
A milestone in the history of the Netherlands armed forces: the NLD MQ-9 Reaper has flown its first training flight. This took place on the island of Curaçao in the Dutch Caribbean, where the Royal Netherlands Air Force will test the unmanned aircraft over the coming period.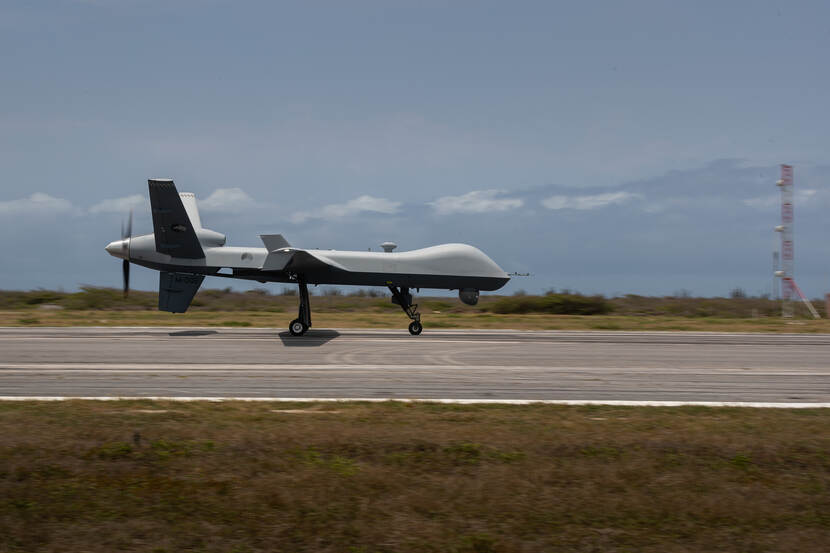 Largest NATO cyber-attack exercise puts systems under pressure
Last week, over 2,000 cyber specialists were bombarded by thousands of cyber-attacks. This took place during the annual Locked Shields exercise, NATO's largest and most complex international cyber exercise. Around 70 personnel from the Netherlands Defence organisation participated in the exercise. The participants had to combat a barrage of cyber-attacks on the networks of critical civilian and military IT systems and infrastructure.
Festive close of the Invictus Games
Last Friday, a festive closing ceremony marked the close of the Invictus Games in The Hague. 5,000 visitors cheered one last time for athletes from 20 countries in the temporary arena in the Zuiderpark in The Hague. Over the last week, the Invictus Games for servicemen and women suffering life-changing injuries drew a crowd of close to 100,000 visitors. Many medals were of course won, but more importantly many of the 500 participants succeeded in achieving their personal goals.