Netherlands to send forensic investigation team to Ukraine
The Netherlands will send a forensic investigation team to Ukraine. The team will gather evidence that can be used for investigations into war crimes and in criminal proceedings. The government made the decision today. The team will consist of Royal Netherlands Marechaussee personnel and experts from other elements of the defence organisation.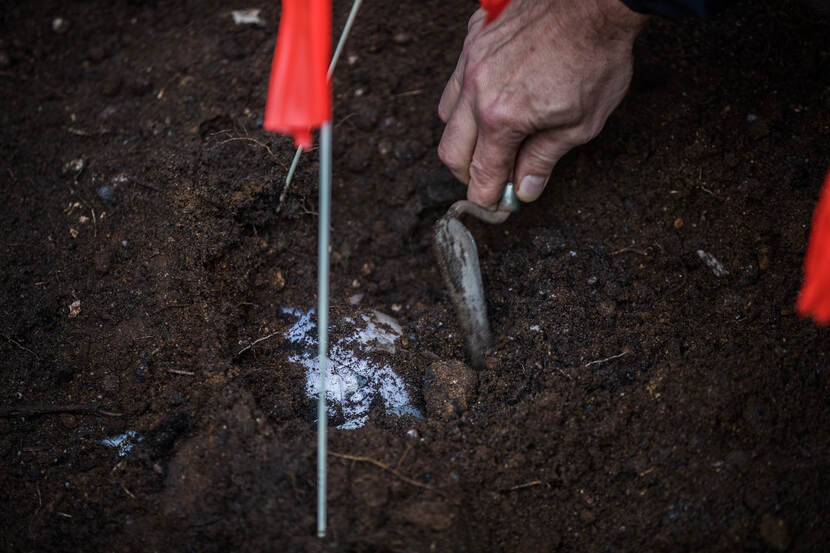 There are strong indications that war crimes are being committed on a large scale in Ukraine. The government of Ukraine asked the International Criminal Court and EU member states for support in conducting investigations and the Dutch government has now committed itself to providing that support.
The forensic investigation team will start at the beginning of May. In principle, it will perform its work at various locations around Kyiv for a period of 2 weeks. In addition to forensic investigators, the approximately 30-strong team will include detectives, explosive ordnance disposal experts, medical personnel, an interpreter and a team of the Special Security Missions Brigade.
Thorough investigation
In the words of Netherlands Minister of Defence Kajsa Ollongren: "The expertise of our people from different elements of the defence organisation can be of great value to the investigative efforts. They know how to conduct thorough investigations in challenging circumstances."
The deployment will take place under the responsibility of the Chief of Defence and will be continuously monitored by the Defence Operations Centre.
A joint effort of the Ministries of Foreign Affairs, Defence and Justice and Security, the team will operate under the flag of the International Criminal Court.