Minister visits Patriot units in Slovakia: "These are also our borders"
Today, Netherlands Minister of Defence Kajsa Ollongren, together with her German counterpart Christine Lambrecht, visited Patriot units in Slovakia. Ollongren expressed her appreciation for the troops who are defending the eastern border of the NATO area. She also assured Slovakia that the Netherlands remains committed to Allied defence.
The Dutch and German Patriot air defence systems have now been operational in Central Slovakia for over 2 weeks. Ollongren stressed that the systems are there primarily for defence. They are there to deter, to reinforce NATO's defence and to protect Slovakia's territory and inhabitants from the threat of missiles. The deployment was necessary following Russia's invasion of Ukraine around 10 weeks ago.
As Ollongren explained, "The Netherlands and NATO are not at war with Russia, but these Slovakian borders are also our borders. Therefore, in addition to defending values such as sovereignty and democracy, it is about our collective security. I am here with my German counterpart to emphasise the importance of our cooperation and to let military personnel know that we greatly appreciate their efforts to ensure our security."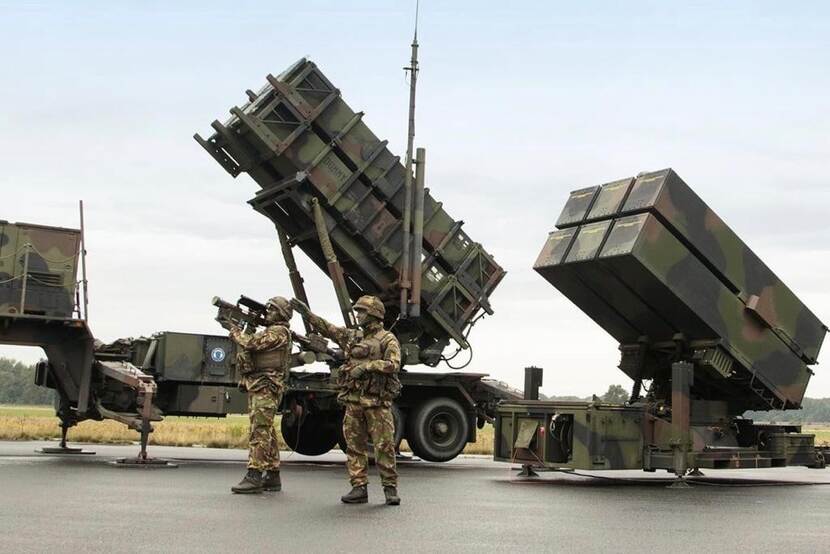 Patriot missiles
Patriot missiles track and intercept targets by means of an electronically scanned array radar. They can destroy planes, helicopters and ballistic and cruise missiles, for example. The Netherlands and Germany are 2 of the 4 European countries that have the air defence system, the other 2 being Greece and Spain.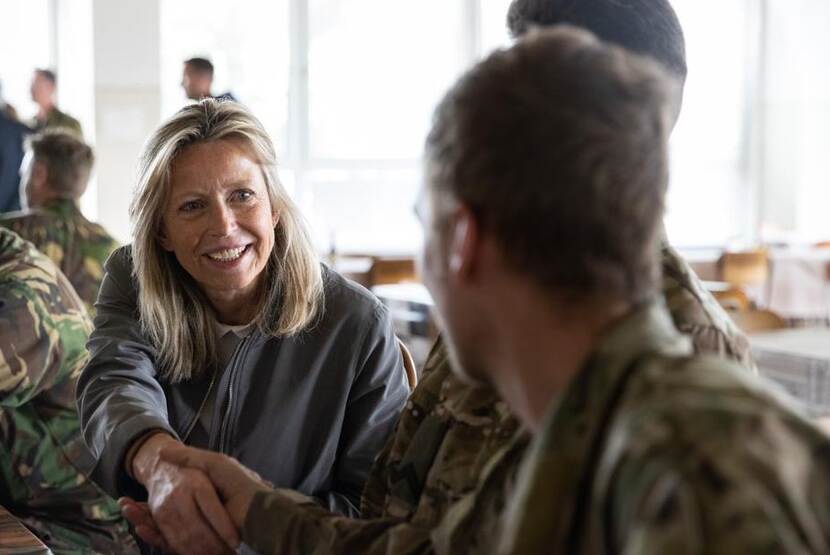 Pressure on Russia
The Netherlands is continuing its efforts to end the war in Ukraine. These efforts include increasing the pressure on Russia through economic sanctions. Furthermore, Ukraine's ability to defend itself is a priority to Ollongren. In cooperation with other countries, the supply of weapons will therefore continue "for as long as necessary," according to the minister.
The Netherlands and Germany will jointly send 12 self-propelled howitzers to Ukraine, for example. Germany announced today that it will also supply 7 systems. The 2 countries will jointly provide training to the Ukrainians. According to Lambrecht, the training will start next week in Germany. The Germans will supply the ammunition.
Ollongren also praised the efforts of the Ukrainians. "I admire the enduring steadfastness and courage of the Ukrainian people and President Zelenskyy. Because of their unflagging efforts in the defence of their country, the invasion has not proceeded as the Russian leadership had expected."