A look at the Defence news 23 - 29 May
A Royal Netherlands Marechaussee forensic investigation team has arrived in the Ukrainian capital Kyiv. The military specialists have started to collect evidence relating to possible war crimes committed by Russian troops.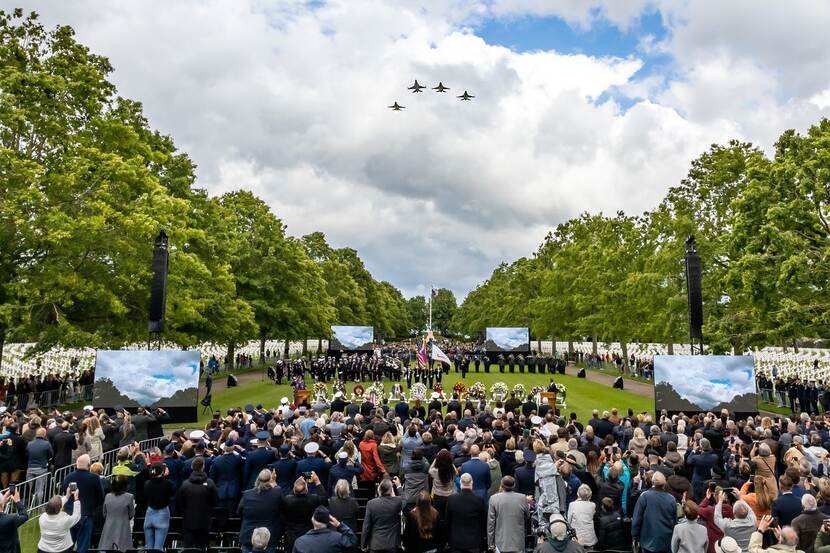 Margraten

Memorial Day attended by American veterans

On 29 May, American troops who lost their lives in Europe during the Second World War were commemorated at the Netherlands American Cemetery and Memorial in Margraten. Prime Minister Rutte of the Netherlands laid a wreath, as did the Netherlands Vice Chief of Defence, Vice Admiral Boudewijn Boots.

Among the attendees of the ceremony were nine American Second World War veterans and Mea Krier, who worked in the war industry during those years. Mea is better known as 'Rosie the Riveter', a symbol for all women who did the same during the war years.