A look at the Defence news 4 - 11 July
"The international community failed to offer adequate protection to the people of Srebrenica. And as part of that community, the Dutch government shares political responsibility for the situation in which that failure occurred. For this we offer our deepest apologies." Netherlands Minister of Defence Kajsa Ollongren spoke these words at the Srebrenica commemoration in Potočari on 11 July.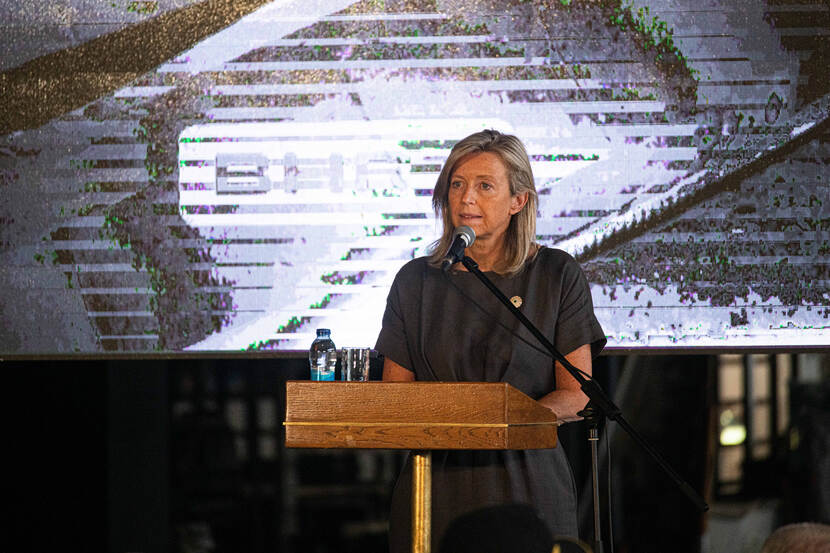 Dutch military personnel training more Ukrainian crews for self-propelled howitzers
Dutch military personnel and their German counterparts will again provide training for the PzH2000 self-propelled howitzers to Ukrainian colleagues. This is done at Ukraine's request. The Netherlands Minister of Defence Kajsa Ollongren wrote this in a state-of-affairs letter to the House of Representatives. 
Powerful military music underlines bond with NATO
The Netherlands underlined its bond with the NATO alliance through music, with the Regimental Brass Ensemble of the Grenadiers and Rifles playing at the Military Brass Band Festival in the Romanian town of Braila. On the banks of Danube, not far from the border with Ukraine, the military musicians performed with bands from Poland, Hungary, Bulgaria, Portugal and host country Romania.