A look at the Defence news 15 – 21 August
In the year since the fall of Kabul, 2,299 people have been brought to the Netherlands from Afghanistan. However, a group of 496 people remains in the country awaiting relocation. The majority of this group is already in neighbouring Pakistan and will travel to the Netherlands in the near future. Minister of Foreign Affairs Wopke Hoekstra this week updated the House of Representatives on this situation, also on behalf of Minister of Defence Kajsa Ollongren.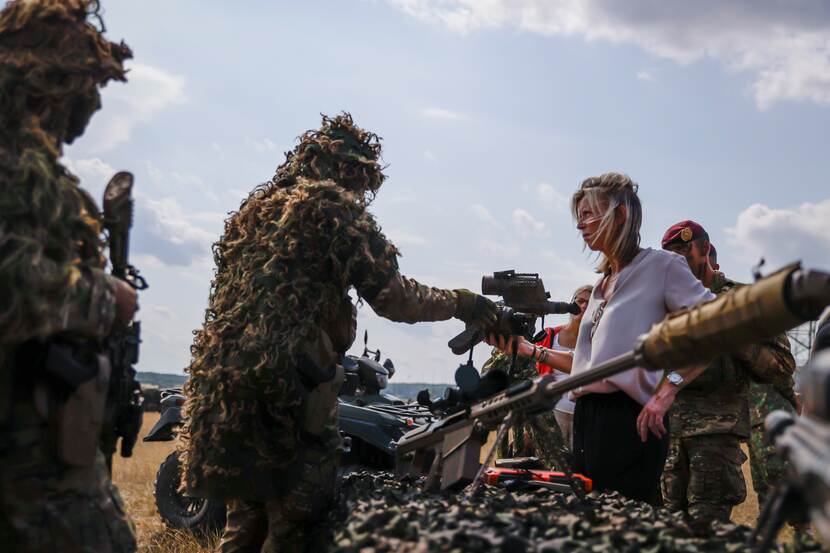 Minister visits military personnel in Romania
Netherlands Minister of Defence Kajsa Ollongren visited the roughly 200 Dutch servicemen and women currently deployed to the Joint National Training Centre in Cincu, in central Romania. According to the minister, this is one of the locations at which Dutch troops are helping to reinforce NATO's eastern flank. In March, the 'red berets' were immediately deployed to Romania for training following the Russian invasion of Ukraine. Now, they make a major contribution to the battlegroup, standing shoulder to shoulder with their Belgian and French colleagues.
Dutch soldiers in UK to train Ukrainians
In the United Kingdom, 90 Royal Netherlands Army soldiers are involved in the large-scale training of Ukrainian military personnel. The soldiers from 13 Light Armoured Brigade will carry out this task until the end of November. Minister of Defence Kajsa Ollongren informed the House of Representatives of this.
Dutch soldier wounded in Iraq during weapon maintenance
A Dutch soldier currently deployed in Iraq has suffered a gunshot wound to the chest during routine weapon maintenance. He was airlifted to a military hospital in Baghdad in a critical condition. The victim is part of the Dutch unit that is responsible for force protection at Erbil airport.