A look at the Defence news 22 - 28 August
The Netherlands will provide Ukraine with additional support in the war the country is facing, as well as for the country's reconstruction. Minister of Defence Kajsa Ollongren and Minister for Foreign Trade and Development Cooperation Liesje Schreinemacher made this pledge during a joint visit to Kyiv.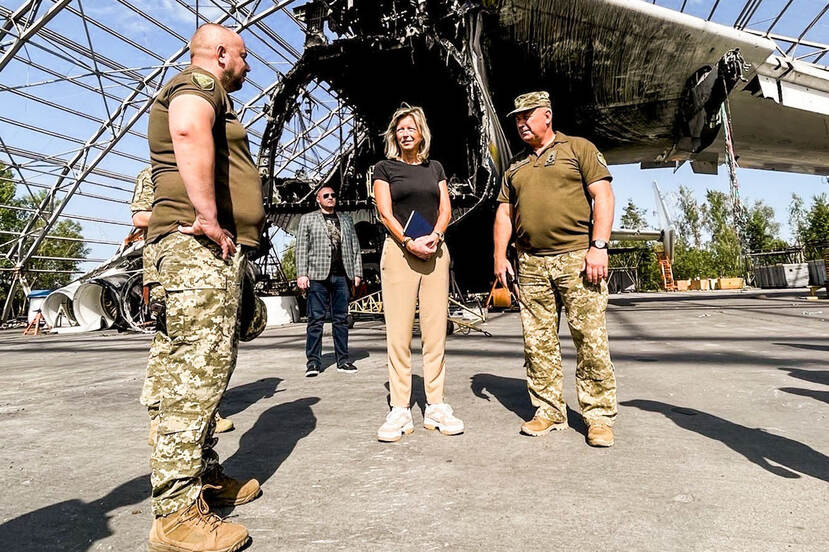 Wounded soldier in Iraq hit by colleague's bullet
The serviceman who suffered a life-threatening injury in Iraq was hit by a bullet accidentally fired by one of his colleagues. The incident occurred during routine weapon maintenance at the military airport in Erbil. A Royal Netherlands Marechaussee investigative team is conducting an investigation at the scene of the incident.
Surinamese Institute for Defense Training inspired by visit to Netherlands Defence Academy
Representatives of the Surinamese Ministry of Defence paid a working visit to the Netherlands Defence Academy. The visit was a result of the intent of the Dutch and Surinamese armed forces to strengthen their ties. To this end, the ministers of defence of both countries last year signed a letter of intent.
Part of Dutch F-35 ejection seat replaced as a precaution
A part of the ejection seat on a Dutch F-35 currently stationed in the United States has been replaced as a precautionary measure. This past July, an article appeared in the US media concerning an identified technical defect in the ejection seat of an aircraft. Almost all of the F-35s at the base in Phoenix have now been checked, reported State Secretary for Defence Christophe van der Maat to the House of Representatives.