A look at the Defence news 29 August – 4 September
The Dutch forensic investigation team will continue its investigation into war crimes in Ukraine.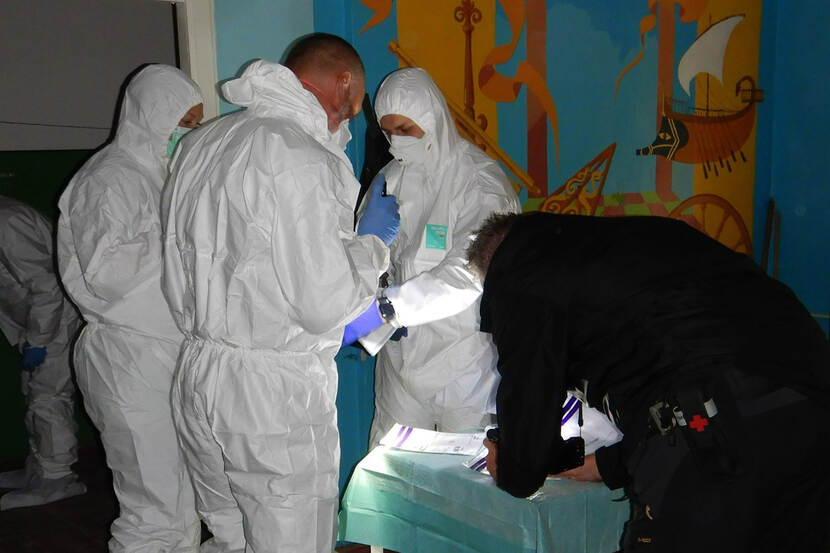 Under the banner of the International Criminal Court, 3 more teams will be deployed this year and next.
Defence ministers discuss new EU training mission for Ukrainian personnel and increased joint investment
The situation in Ukraine and the training of Ukraine military personnel in EU countries: these are some of the topics Minister Kasja Ollongren and her European colleagues discussed in Prague. They had gathered there for the EU informal meeting of defence ministers. The Ukrainian Minister of Defence Aleksi Reznikov attended by video link.
NIMH begins long-term investigation into Van Imhoff maritime disaster
The Netherlands Institute of Military History has started its investigation into the Van Imhoff disaster. The Dutch merchant ship was bombed on 19 January 1942 and sank to the bottom of the Indian Ocean. More than 400 people were killed. In the next 2 years, among other things, an attempt will be made to tell the human stories behind the victims of the disaster. Many of them were German or Austrian civilians.
Body of shooting victim commando Poetsema arrives in the Netherlands
The body of Simmie Poetsema has been repatriated to the Netherlands. The 26-year-old commando died in the United States as a result of his injuries. He sustained these injuries after he and 2 colleagues were shot in Indianapolis. The body of Simmie Poetsema was taken to an airport accompanied by an escort of honour made up of local police officers from the state of Indiana.