A look at the Defence news 10 - 16 October
HNLMS De Zeven Provinciën and HNLMS Van Amstel have set sail for the United States and Canada. The ships are to conduct an exercise with NATO allies at the highest end of the spectrum of force.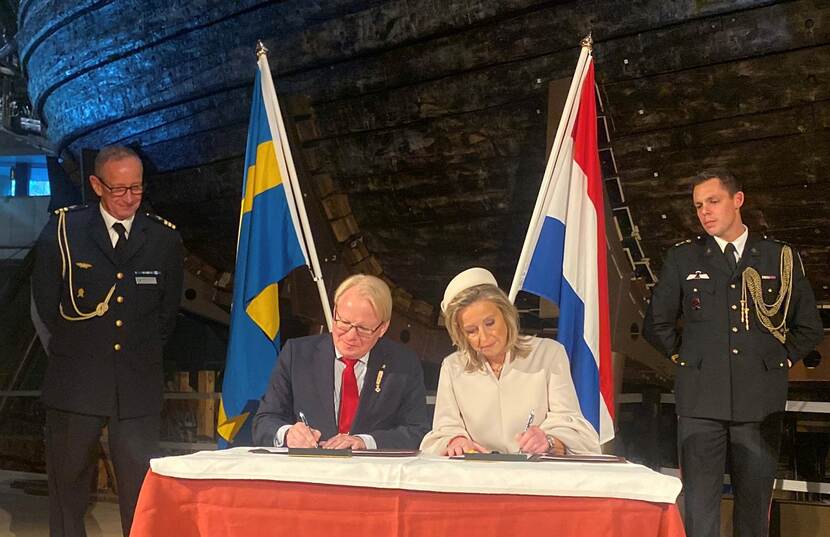 Netherlands and Sweden to increase defence cooperation
The Netherlands and Sweden are set to intensify cooperation in the area of defence. This was agreed by the Netherlands Minister of Defence, Kajsa Ollongren, and her Swedish counterpart Peter Hultqvist during the state visit of King Willem-Alexander to Sweden.
Surinamese instructors better able to train mental resilience of personnel
Last week, 29 Surinamese military instructors received a 3-week training programme in Suriname from two Dutch military instructors. This was done through the train-the-trainer concept. The Surinamese military instructors gained insight into their teaching methods through targeted feedback from the trainers and their own colleagues.
Netherlands supplies missiles for air and missile defence in Ukraine
The Netherlands is to supply missiles to further strengthen the Ukrainian air and missile defence. The missiles will be fired by an air and missile defence system provided by one of the allies. This was set out in a letter sent to the House of Representatives by Minister of Defence Kajsa Ollongren and Minister of Foreign Affairs Wopke Hoekstra last week.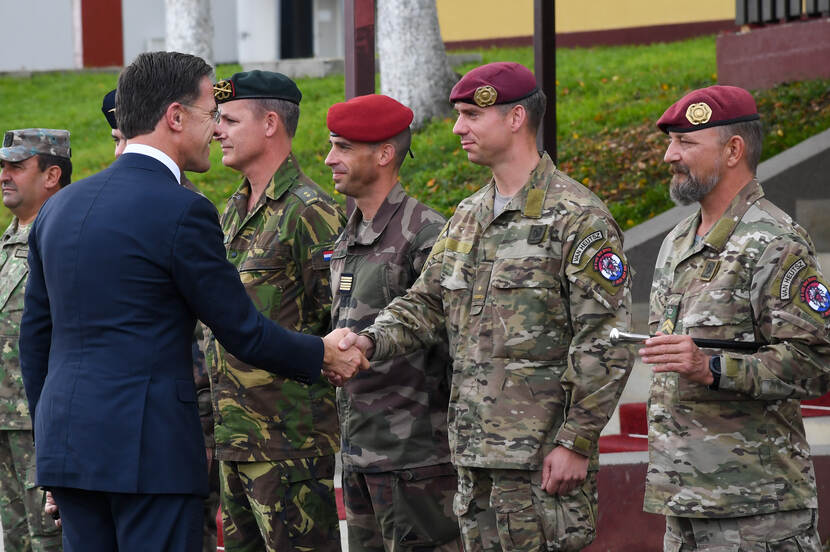 Prime Minister visits military personnel of the 'crucial chain' in Romania
While visiting Dutch military personnel in Romania, Prime Minister Mark Rutte expressed his thanks and support for their efforts. He visited the NATO battle group in Cincu, where the 'Red Berets' are working together with Belgian, French and Romanian military personnel.
Unity of alliance and support for Ukraine key topics at NATO ministerial meeting
The NATO Ministers of Defence have agreed to strengthen the allied collective deterrence and defence. They made this decision in response to the deteriorating security situation in Europe. This applies to the eastern flank of the NATO territory, but also to cyberspace and cyber resilience. The allies came to these agreements during a meeting of NATO Ministers of Defence in Brussels last week.
Patriot air defence personnel return from NATO mission in Slovakia
Dutch Patriot air defence personnel have returned from their mission in Slovakia. By deploying the Ground-Based Air Defence Command (DGLC) unit, the Netherlands assisted in strengthening security on NATO's eastern flank for a period of 6 months from a location in Slovakia.
State Secretary Van der Maat conducts Reaper flight over American desert
State Secretary: US and the EU need to share knowledge more generously