A look at the Defence news 17 - 23 October
During their monthly meeting in Brussels last week, the European Ministers of Foreign Affairs decided to establish a training mission for Ukrainian military personnel under the flag of the European Union. The Netherlands will also contribute to the EU training mission.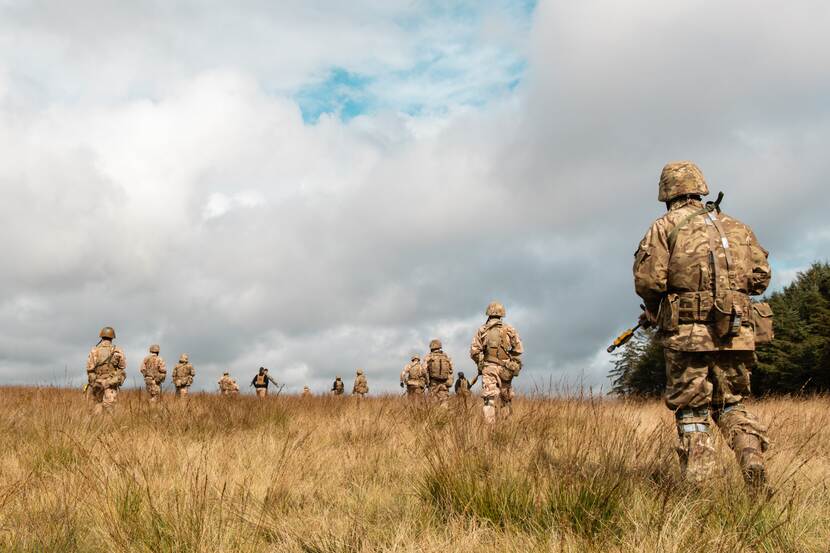 Swedish Chief of Defence visits Dutch colleague
Eichelsheim
The Swedish Chief of Defence General Micael Bydén met his Dutch colleague General Onno Eichelsheim in the Netherlands last week. Sweden is about to join NATO. The Netherlands has already ratified Sweden's accession to NATO and General Eichelsheim informed his Swedish counterpart that he is glad to 'welcome Sweden to the club'. The 2 generals discussed military mobility, host nation support, ballistic missile defence and bilateral cooperation.
German-Dutch air defence unit ready for NATO deployment
Last week, the German-Dutch air defence unit successfully completed the so-called Tactical Firing Evaluation on the Greek island of Crete. This means that the unit is now fully certified, and that, for the first time, a binational unit of the Ground-Based Air Defence Command (DGLC) is ready for NATO deployment. In 2023, the unit's air defence personnel will be part of the Very High Readiness Joint Task Force.
Leeuwarden

Air Base host to American fighter aircraft

During the past week, the Royal Netherlands Air Force has been training together with the US Air Force, with American aircraft stationed at Leeuwarden Air Base. The training sessions included F-35s, F-22s and F-15s. The aim of the joint exercise was to integrate weapon systems. The F-22s and F-15s have now left for exercises elsewhere, while the F-35s will be leaving next week.