A look at the Defence news 31 October - 6 November
A large number of national and international helicopters can be seen over different parts of the Netherlands. They are taking part in Falcon Autumn, a large international exercise. For three weeks, military personnel from Germany, the Netherlands, Poland and the United States will complete training in large-scale airborne operations.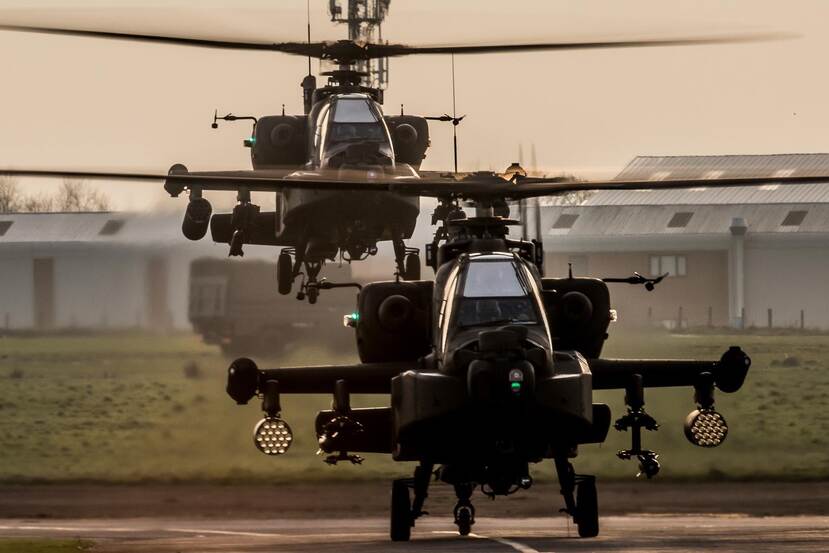 Hawija reconstruction projects in final phase
Netherlands Minister of Defence Kajsa Ollongren again updated the House of Representatives on the reconstruction projects in Hawija. In 2015, the Netherlands bombed an ISIS improvised explosive device factory in an industrial area of the Iraqi city of Hawija. However, large secondary explosions caused far more damage than had been anticipated. In May 2021, the Netherlands voluntarily started reconstruction projects. While these projects are in their final phases, one of them has been somewhat delayed. The term for completion of this project has therefore been extended to 31 December 2022.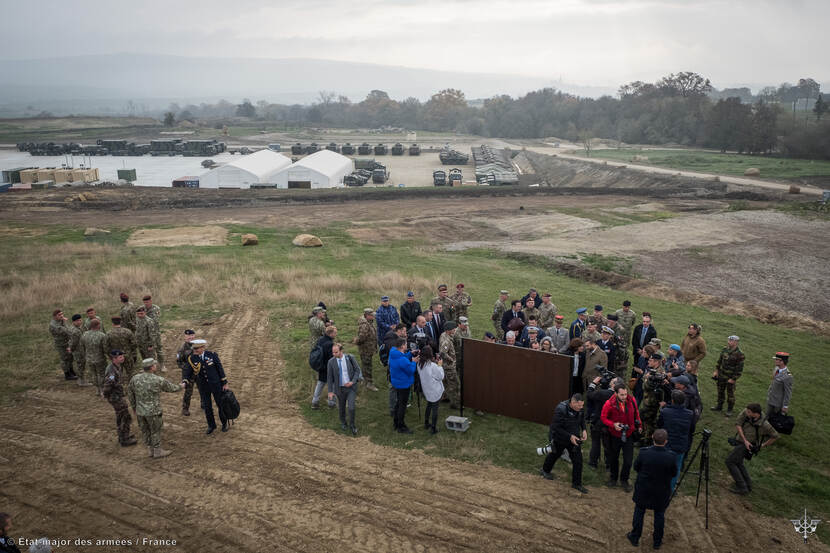 Accommodation for battle group in Romania ready
After four and a half months of hard work, the job of the Royal Netherlands Army engineers is done. What in June had been a barren, rolling landscape has been transformed into a new accommodation facility for the French-led Battle Group Forward Presence. Camp Berthelot has now been officially opened.
Dutch counter-drone unit deployed abroad for the first time
A unit of the Netherlands armed forces that focuses on counter-drone operations has been deployed outside the Netherlands for the first time. The army personnel are in Romania, where they joined a unit of the airmobile brigade.