A look at the Defence news 7–13 November
On 7 November, the Netherlands Minister of Defence Kajsa Ollongren opened the European Orientation on Global Security programme at the Ministry of Defence in The Hague in the presence of a group of female military officers from various countries who are taking part in the programme.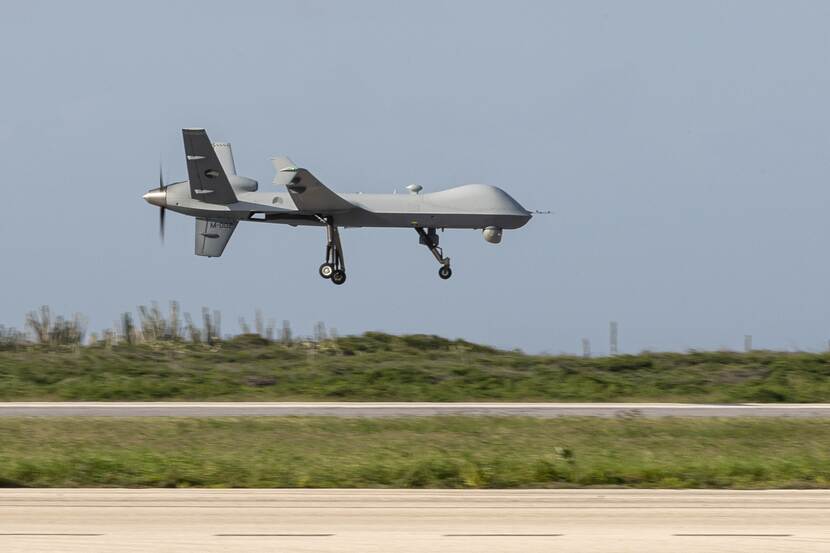 The minister encouraged the officers to remain role models, to support female talent and to excel in order to support diversity. The participants are important with regard to the position of women within their respective armed forces. For example, one of the participants is the first female submarine commander in her nation's navy, while another became the first three-star general in her nation's armed forces. 
The Netherlands to contribute € 100 million to military fund for Ukraine
The Netherlands is to contribute € 100 million to the newly created International Fund for Ukraine (IFU) to finance military materiel for Ukraine. Besides the Netherlands, the other fund participants are its initiator the United Kingdom, Denmark and Norway. The Netherlands Minister of Defence Kajsa Ollongren made this announcement, also on behalf of the Minister of Foreign Affairs Wopke Hoekstra, following the JEF ministerial meeting in Edinburgh.
MQ-9 Reaper to remain in Curaçao for longer
During his visit to the Caribbean, the Netherlands State Secretary for Defence, Christophe van der Maat, said that the unmanned aircraft MQ-9 Reaper will continue to operate from Hato airport in Curaçao until 1 July of next year. This decision was made in order to prepare air force personnel for more difficult tasks and major operations.
New parachutes for Defence Parachute School
Together with Germany and Belgium, the Netherlands has bought several thousand new and reserve parachutes. The Netherlands Defence Parachute School used the new systems for the first time on the Belgian air base in Schaffen.