A look at the Defence news 14 - 20 November
On 24 and 27 October, the Dutch naval vessel HNLMS Holland intercepted 2 shipments of drugs in the Caribbean. This was made public last week.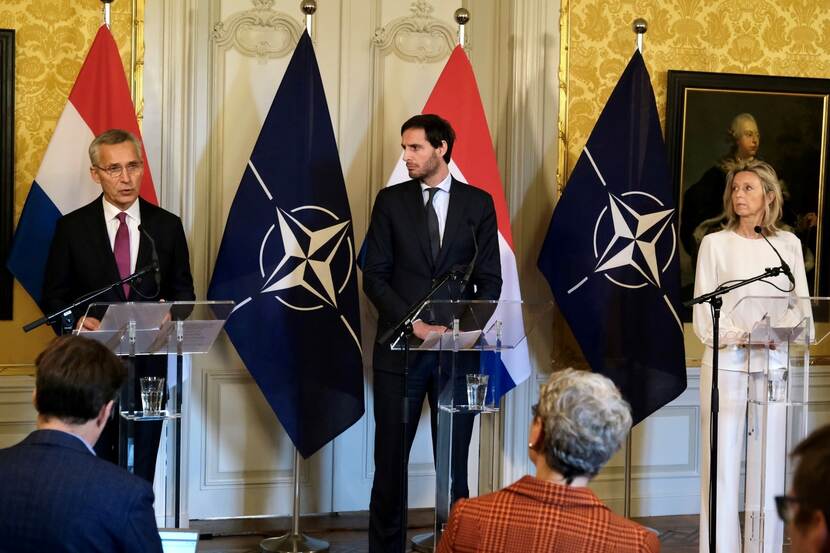 Stoltenberg

says Putin wants to keep Ukraine cold and dark

Last week, NATO Secretary General Jens Stoltenberg visited The Hague, where he spoke with the Netherlands Minister of Defence, Kajsa Ollongren, and the Netherlands Minister of Foreign Affairs, Wopke Hoekstra, about the war in Ukraine and the Netherlands' support. Stoltenberg said that it is Putin's aim to keep Ukraine cold and dark this winter, so we must remain alert as NATO.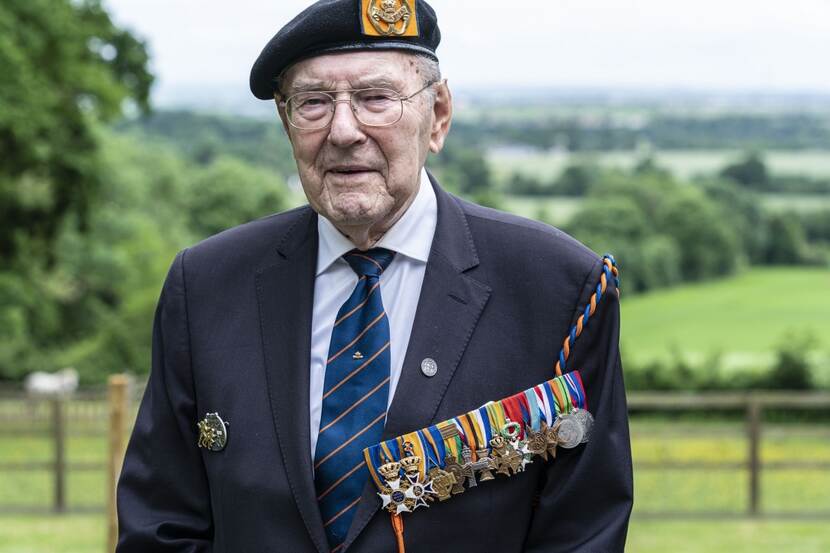 Former Engelandvaarder
Rudi Hemmes

served the Netherlands until the end

On 13 November, Major General (retd) Rudi Hemmes died in The Hague at the age of 99. In the Second World War, Hemmes was an Engelandvaarder, one of the men and women who attempted to escape from the Netherlands to reach England in order to join Allied forces. After the war, Hemmes continued his military career in the Royal Netherlands Air Force.
Netherlands military personnel to train Ukrainians in new EU mission
A new training mission has started under the flag of the European Union, with the aim to train 15,000 Ukrainian military personnel in 2 years. The Defence organisation is providing staff officers and offering various training courses.
United Kingdom joins military mobility project
Defence submits requests for quotation from submarine shipyards
Missile threat requires giant leap in cooperation and innovation
On 15 November, Netherlands Minister of Defence Kajsa Ollongren opened the 32nd multinational Ballistic Missile Defence conference with a video message to an audience of about 350 government and industry representatives from over 20 countries at the Hilton Amsterdam. The minister said that the missile threat requires a giant leap in cooperation and innovation.
Human remains and clothes found during recovery of German fighter aircraft
During the recovery of a German fighter aircraft near the village of Angeren (Gelderland province), human remains and bits of clothing were found. These probably belong to the missing pilot of the Focke-Wulf Fw 190 A5. The fighter aircraft was shot down in the Second World War.
Minister
Ollongren

calls MH17 trial verdict important moment of justice

More than 8 years after flight MH17 disappeared from radar while flying over east Ukraine, a court has passed sentence in the criminal proceedings. Netherlands Minister of Defence Kajsa Ollongren said that the sentence does justice to the families and friends of the victims and to the assistance provided by Defence personnel and others.