A look at the Defence news 21 - 27 November
The Royal Netherlands Navy ship HNLMS Pelikaan visited Suriname on the occasion of its 47th Independence Day (Srefidensi Dey) last week. The RNLN's support ship for the Dutch Caribbean arrived from Curaçao and was moored in the port of Paramaribo for several days.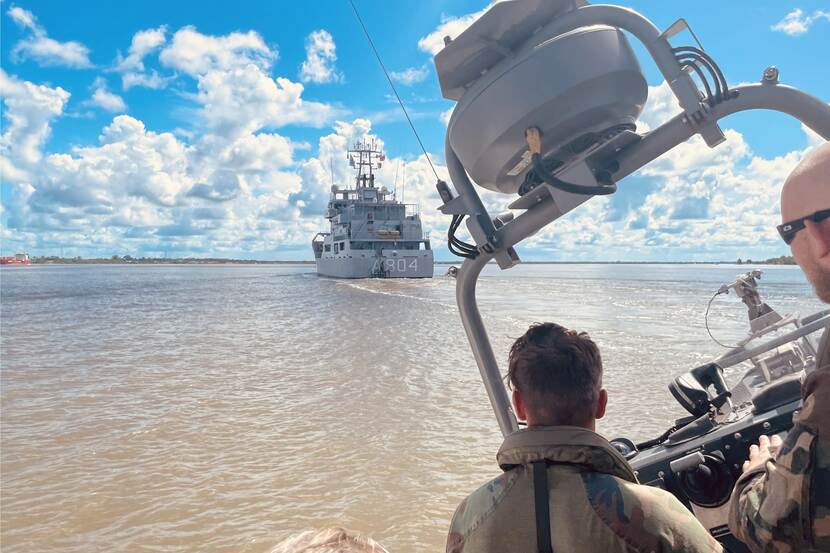 Dutch F-35s practise high-level battle over Italy
On 25 November, the two-week air defence exercise Falcon Strike in Italy came to an end. About 1,000 military personnel from the Netherlands, Italy and the United States practised their tactics, techniques and procedures with the help of an impressive array of 50 different types of aircraft. The exercise involved realistic, changing and complex air defence operation scenarios.
Defence outlines development path for space domain
The armed forces increasingly depend on the space domain for their deployment capability. Consider, for example, the large number of satellites, which are important for communication, navigation and observation. The Defence Space Agenda sets out how Defence intends to develop in the space domain over the coming years. It also describes the organisation's dependency on this development path and the threats and developments in this area. The Netherlands Minister of Defence, Kajsa Ollongren, sent the Defence Space Agenda to the House of Representatives last week.