Minister on visit to Iraq: peace and security in interest of entire Middle East
Minister of Defence Kajsa Ollongren returned to the Netherlands today following a two-day visit to Iraq, where she met with Dutch troops currently stationed there. She also spoke with residents of Hawija about reconstruction projects in the region and other matters.
Over 120 Dutch troops are currently serving in Baghdad and Erbil. Dutch service members are providing security for the Erbil military airbase. With their counterparts, who are involved in various missions, they are contributing to the fight against ISIS and to reinforcing the Iraqi armed forces.
At the Dutch base, Ollongren was welcomed by the force protection commander and units. The minister was given a tour of the base and was updated on the security situation in the region. There was also time for informal interaction with the troops. She described the work that they are doing as crucial because they are making sure that what is of great value remains of great value, namely stability and security in a complex environment.
The minister reaffirmed the support of the Netherlands during talks with Iraqi and Kurdish leaders. She stressed the importance of good relations with countries in the unstable region, stating that peace and security are of importance not just to Iraq itself but also to the entire Middle East, and that Iraq was a key partner in this regard.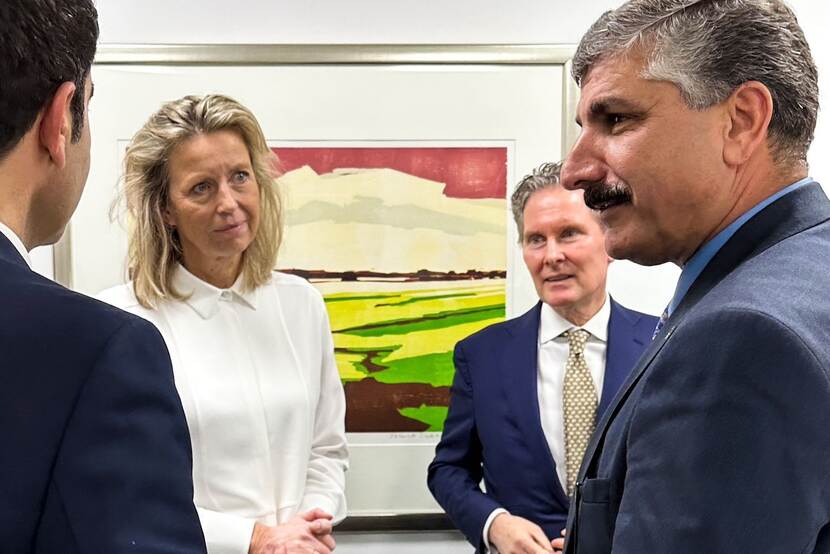 Hawija
Talks with residents of Hawija, including the mayor and the governor, took place yesterday. In 2015, Hawija was severely affected by secondary explosions after a Dutch F-16 bombed an ISIS improvised explosive device (IED) factory. There were civilian casualties. The Netherlands is carrying out reconstruction projects in the area on a voluntary basis. These projects have almost been completed.
According to the minister, it was good to learn from members of the business community and other affected Hawija residents about the current situation and about how the reconstruction projects have contributed to better prospects. Officials in The Hague and those at the Netherlands embassy in Baghdad will remain in dialogue with the Hawija community regarding the future.