A look at the Defence news 28 November – 4 December
Air defence and command frigate HNLMS Tromp and minehunter HNLMS Makkum participated in a large exercise organised by Finland. The exercise took place off the south coast of Finland in the Baltic Sea. Both vessels are currently part of a NATO maritime force. The purpose of the exercise was to work together with the future ally. Finland is in the process of joining NATO.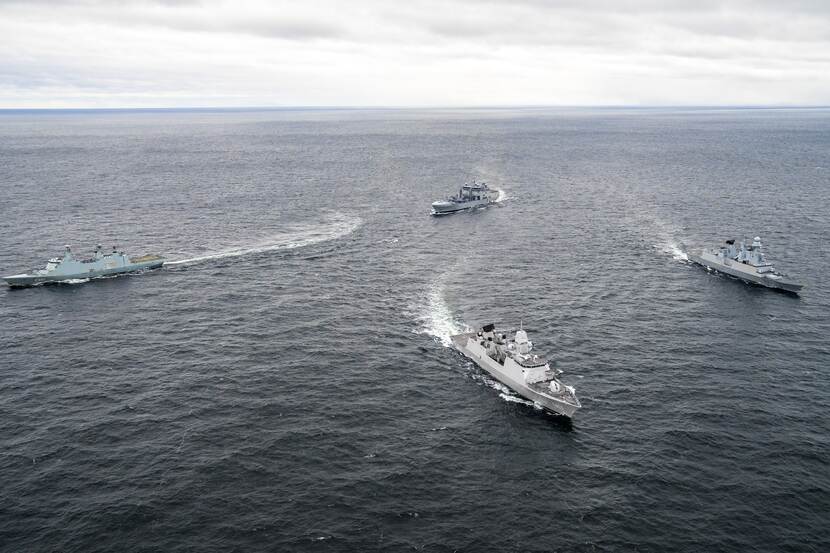 HNLMS
Holland

seizes another drug haul in the Caribbean

HNLMS Holland has intercepted another drugs transport in the Caribbean. The crew of the fast interception boat FRISC fished 630 kg of cocaine packages out of the water. The smugglers had thrown these overboard during their escape.
Minister on visit to Iraq: "Peace and security in the interest of the whole Middle East"
The Netherlands Minister of Defence, Kajsa Ollongren, visited Dutch military personnel in Iraq. Around 120 Dutch troops are currently deployed to Baghdad and Erbil. The minister also spoke with locals from Hawija about reconstruction projects in the region and other matters.
Joint vision for German and Netherlands armies
Last week in Dresden, the German and Dutch army leadership discussed the further integration of both armies. In order to guide this development, both commanders signed a joint vision. A single vision for 2 armies is unique in Europe.
Next step in military space cooperation between the Netherlands and Norway
If everything goes according to plan, the Netherlands and Norwegian armed forces will launch two identical nano satellites mid-December. To ensure the proper management of matters related to the satellite's launch and use, both ministries signed a document setting out their intentions.
Forensic and investigative team back home after investigation in Ukraine
A Dutch forensic investigation has returned home to the Netherlands. In recent weeks, the Royal Netherlands Marechaussee team of around 40 personnel had been investigating alleged war crimes in Ukraine. The investigation was conducted at Ukraine's request, under the flag of the International Criminal Court (ICC).