A look at the Defence news 19 December – 8 January
In 2022, the Royal Netherlands Navy (RNLN) intercepted a record quantity of drugs in the Caribbean, amounting to a total of 35,000 kilos. This was done in cooperation with international partners.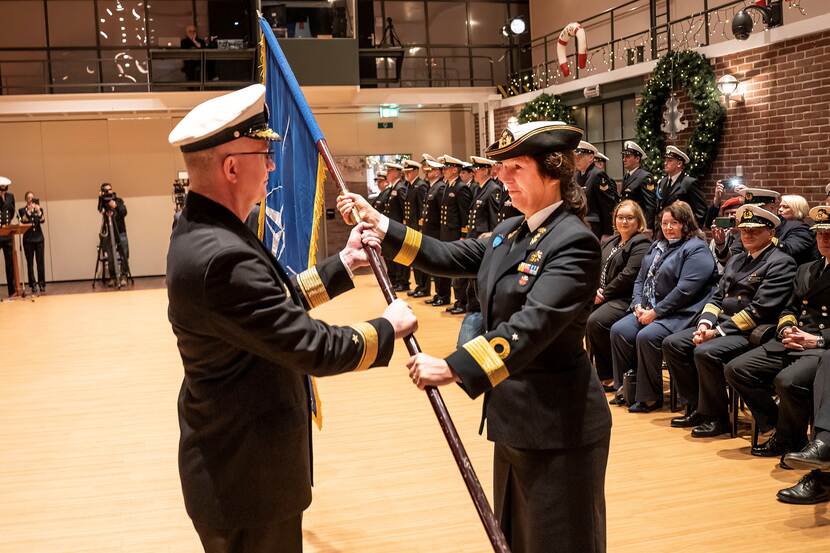 Commander of the RNLM
Leijtens

new Executive Director of Frontex

Lieutenant General Hans Leijtens has been appointed as the new Executive Director of Frontex, the border agency that guards the external borders of the EU. Currently, Leijtens is the Commander of the Royal Netherlands Marechaussee (RNLM). He will hand over command to his successor in February.
Successful launch of Norwegian-Dutch nanosatellites
Last week, the Norwegian-Dutch nanosatellites 'Birkeland' and 'Huygens' were successfully placed in orbit around the Earth. These small satellites allow for the development of more accurate location capabilities for radar equipment. In this way, the Netherlands and Norway will be able to retain their independent information position. The SpaceX company conducted the launch from the Cape Canaveral Space Force Station in Florida.
RNLN hands over command of NATO maritime force after turbulent year
For a year, the Royal Netherlands Navy was in command of the Standing NATO Maritime Group 1. On 6 January, Germany assumed command of the NATO maritime force. To this end, Commodore Jeanette Morang handed over the colour to her successor Flotillen Admiral Thorsten Marx during a ceremony in Den Helder.