A look at the Defence news 23 – 29 January
Germany announced that it will shortly supply 14 Leopard 2A6 battle tanks to Ukraine. The Netherlands is part of a group of countries that at this crucial stage of the war are doing everything they can to supply Ukraine with Western battle tanks, and is considering various options to contribute. The Netherlands Minister of Defence, Kajsa Ollongren, informed the House accordingly last week. It is not yet known which option it will be.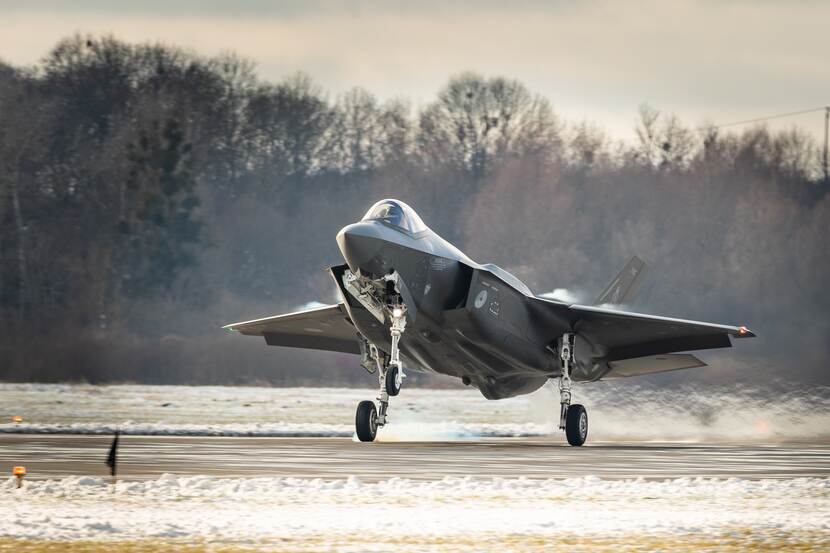 8 Dutch F-35s in Poland under NATO command because of the war in Ukraine
On 27 January, 8 Dutch F-35 fighter jets arrived in Poland. From Malbork Air Base, 4 of the fighter aircraft are available to guard NATO airspace over Eastern Europe. They will remain ready for this task until the end of March. The other 4 F-35s are being used by the pilots to follow a training programme with allies. Of course, they can also be deployed immediately if the situation so requires. 
The Defence organisation and the Atlantic Council join hands in response to modern warfare
New technologies such as drones, hypersonic weapon systems and the space and cyber domains all form an increasing challenge in modern warfare. The Defence organisation and the American Atlantic Council have entered into a new partnership agreement. This way, both parties intend to link Dutch innovations and technologies to the military innovative ecosystem of the United States.