A look at the Defence news 30 January – 5 February
On 28 January, minehunter HNLMS Schiedam departed to northern waters, while its sister ship, HNLMS Makkum, headed south. The vessels will respectively join the Standing NATO Mine Countermeasures Group 1 (SNMCMG1) and SNMCMG2.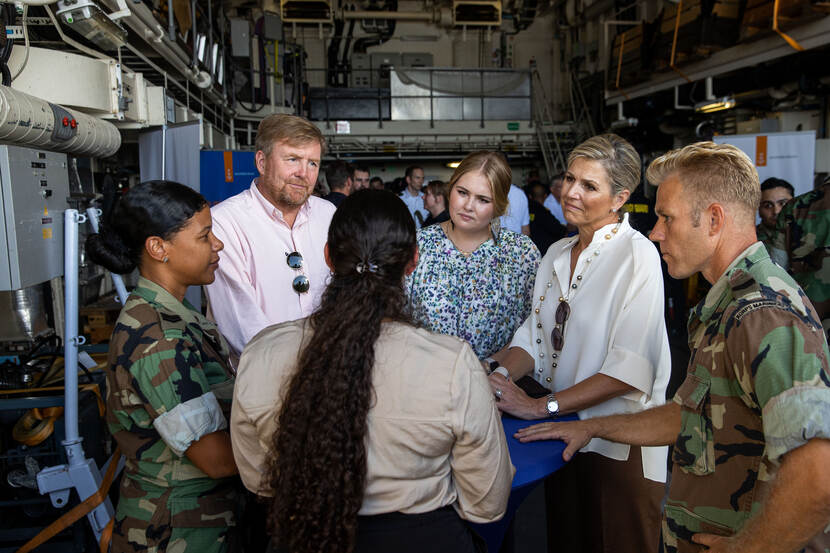 Princess
Amalia

meets Netherlands Defence representatives in the Caribbean

Last week, Crown Princess Amalia of the Netherlands met with members of the Netherlands Armed Forces in the Caribbean. This was the first time that the princess met the military units 'in the West'. She was accompanied by her parents, King Willem Alexander and Queen Máxima. The royal family sailed from Aruba to Curaçao on the Royal Netherlands Navy guard ship HNLMS Holland.
Defence acquiesces in Chora case judgment
Last week, the Netherlands Minister of Defence, Kajsa Ollongren, announced that the Defence organisation has decided to acquiesce in the court's judgment in the Chora case. On 23 November last year, the court ruled that the State of the Netherlands has to pay compensation to the victims of the bombardment of an Afghan quala (housing complex) during the Battle of Chora in 2007. This decision is the result of a complex but careful consideration, the minister said.