Defence sends 'flying ambulance' to Türkiye
Netherlands Minister of Defence Kajsa Ollongren informed the House of Representatives yesterday that the Netherlands will deploy a C-130 Hercules transport aircraft equipped with medical facilities to assist earthquake victims in Türkiye. The C-130 is being made available at the request of the Turkish government.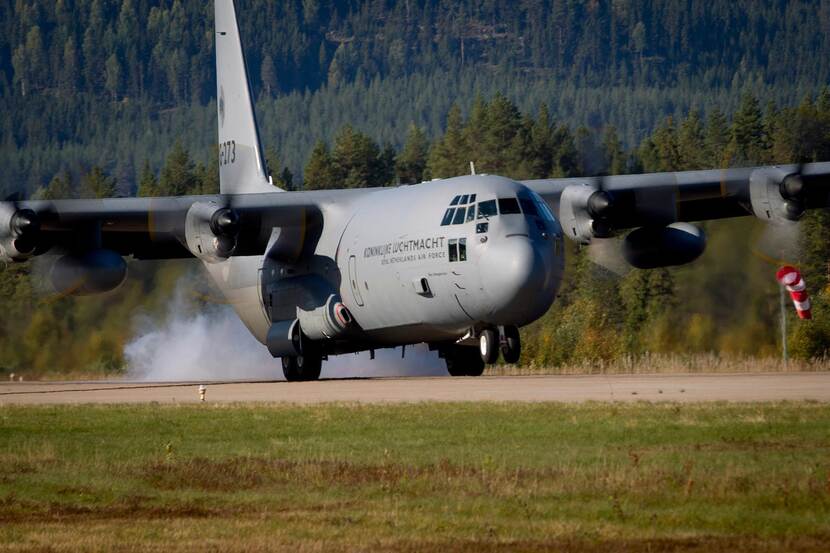 The 'flying ambulance' of the Royal Netherlands Air Force departed its home base today and will be available for relief efforts a day later. The C-130's cargo hold will be reconfigured so that a maximum of approximately 70 people can be transported per flight. On board, these individuals will be cared for by medical specialists of the Centre for Man and Aviation (CML). The Turkish government intends to use this tactical aeromedical evacuation capability to have casualties transported from the disaster area to other locations in Türkiye, where they will receive the medical care they so urgently need.
Many victims
There is considerable pressure on Turkish and international relief agencies because of the many fatalities and casualties caused by the major earthquakes that struck last Monday. The toll currently stands at 20,000 dead and many more injured.
CML will provide 2 regular aeromedical evacuation teams. Each team consists of 1 doctor and 3 nurses and has medical supplies to care for casualties. The deployment will also include a medical officer tasked with coordinating and directing the flights.
Relief flights
The Lockheed C-130H Hercules is a medium transport aircraft. It is primarily intended for the transport of military personnel and materiel. The aircraft is also used to conduct humanitarian relief flights. A loading ramp at the rear of the fuselage means that the aircraft does not depend on special loading facilities at airports. The Hercules can use very primitive airfields with short runways.