A look at the Defence news 13 – 19 February
Dutch F-35s based in Poland have conducted their first interceptions. When the quick reaction alert was issued, the fighter aircraft took off to identify and escort a formation of aircraft. The Russian aircraft were approaching the Polish NATO area of responsibility from Kaliningrad.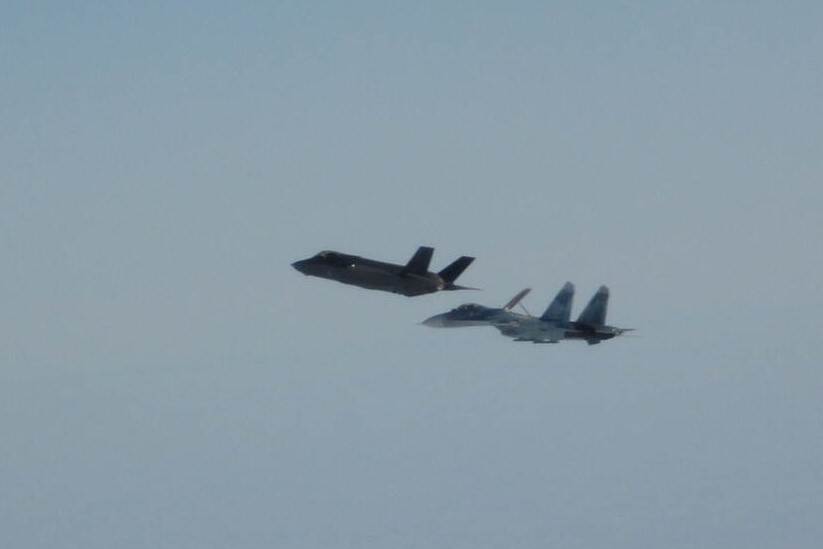 First supply of military support to Ukraine from international funds
Ukraine will shortly receive new ammunition, spare parts and air defence systems as the first contribution of military support from the International Fund for Ukraine, which was set up last year. The Netherlands Minister of Defence Kajsa Ollongren and her international colleagues announced this after the meeting of the NATO ministers of defence in Brussels.
NATO countries band together in procuring materiel to strengthen defence
The NATO allies will be working even more closely together in the procurement of military materiel, with the aim of developing more joint standards. To this end, Netherlands Minister of Defence Kajsa Ollongren signed various agreements and declarations of intent in Brussels on 15 February. The Netherlands will for instance join ten NATO allies in specifying the requirements for ground-based air defence.
NATO ministers: ability to respond to threats against NATO territory at any time, any place
Last week, the NATO ministers of defence met in Brussels to discuss various topics. Of course the situation in Ukraine was on the agenda, but the ministers also discussed how the alliance can strengthen its deterrence and defence in response to the deteriorating security situation. Minister Ollongren said that the alliance must maintain the rapidly deployable military capabilities needed for NATO's three core tasks. She added that the war in Ukraine makes us painfully aware of the need to make sure that we can respond to threats in NATO territory at any time and at any place. Finland and Sweden were also invited to join the sessions.
Call to action on the responsible use of AI in the military domain
During the REAIM summit, government representatives adopted a joint call to action with regard to the responsible development, application and use of artificial intelligence in the military domain. The two-day meeting, which was held in The Hague last week, was organised by the Netherlands ministries of foreign affairs and of defence, and co-hosted by South Korea.