A look at the Defence news 13 – 19 March
Last week, Dutch military personnel escorted two Russian military vessels during their passage across the Dutch part of the North Sea. Air defence and command frigate HNLMS Tromp and an NH90 helicopter from the Defence Helicopter Command were deployed for the escort.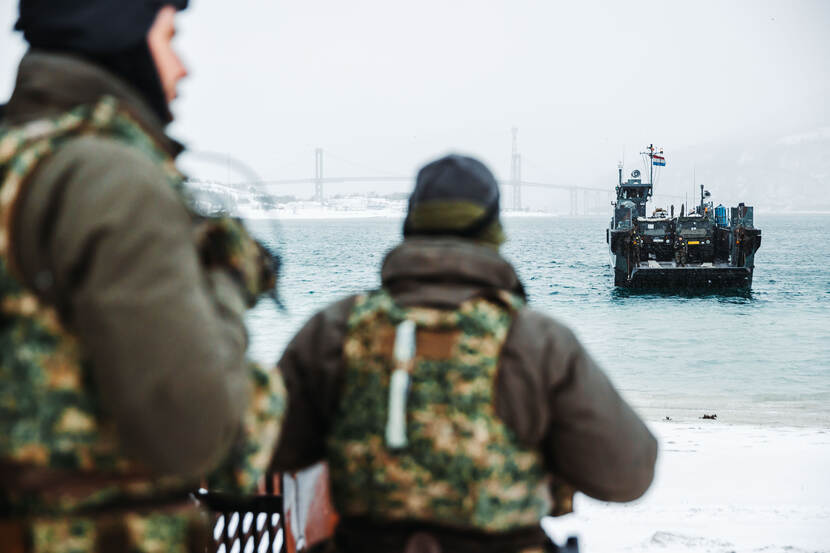 Marines avert attack from neighbouring country in Norwegian snow
Last week, troops from the fictitious country of Murinus attempted to invade Norway during the international exercise Joint Viking. Helicopters, fighter jets, navy vessels, submarines, but especially a large number of military personnel were deployed as part of the exercise. Dutch marines managed to contain the attack, together with their colleagues from Denmark, Finland, the United Kingdom, the United States and Sweden.
Special forces instruct African colleagues during Flintlock
Close to 60 Dutch military personnel from the Commando Corps and the Maritime Special Operations Forces showed their African colleagues the tricks of the trade during the large US-led exercise Flintlock. This special forces training took place at various locations in Ghana and Ivory Coast last week.
The Netherlands to deliver minehunters to Ukraine