NATO tanker fleet now officially deployable anywhere in the world
In what is a major milestone for the Multinational Multi Role Tanker Transport (MRTT) Unit, this NATO fleet of Airbus A330 tanker and transport aircraft is now deployable anywhere in the world. This milestone was celebrated today at Eindhoven Air Base. The aircraft from the 6 participating countries are intended mainly for the air-to-air refueling of fighter jets, but are also capable of transporting personnel and cargo, as well as carrying out medical evacuations.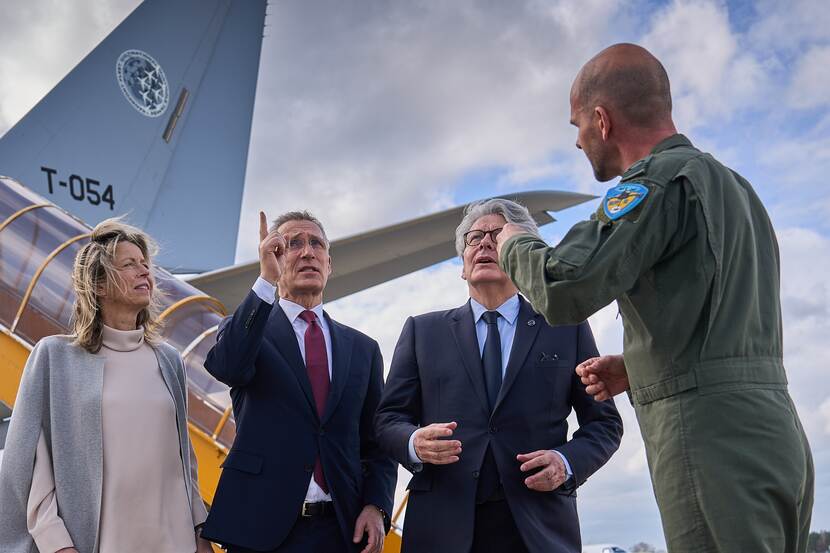 Today's celebration not only celebrated the fleet reaching Initial Operational Capability status, as it is known, but also that, at the initiative of Belgium, it will receive its 10th aircraft. An agreement to this end was signed today.
Crawl, walk, run
"In just a few years' time, the MRTT Unit has learned how to crawl, to walk and, finally, to run", said Netherlands Minister of Defence Kajsa Ollongren, speaking metaphorically.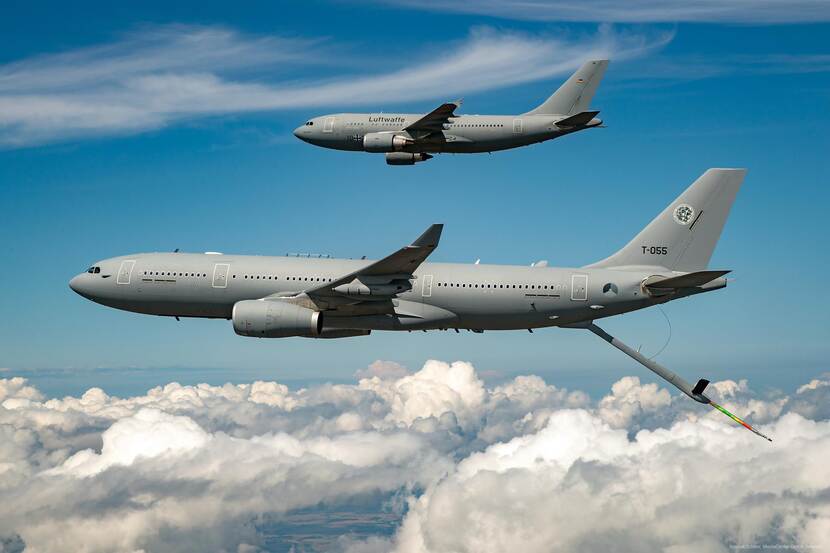 6 million litres of fuel
Although it is only just reaching Initial Operational Capability, MRTT aircraft have already been deployed intensively. MRTT aircraft were, for instance, among the first to deploy over Poland following the Russian invasion of Ukraine. Since then they have been stationed there to refuel the fighter jets protecting NATO territory along the eastern flank. At present, the fleet has already provided 6 million litres of fuel.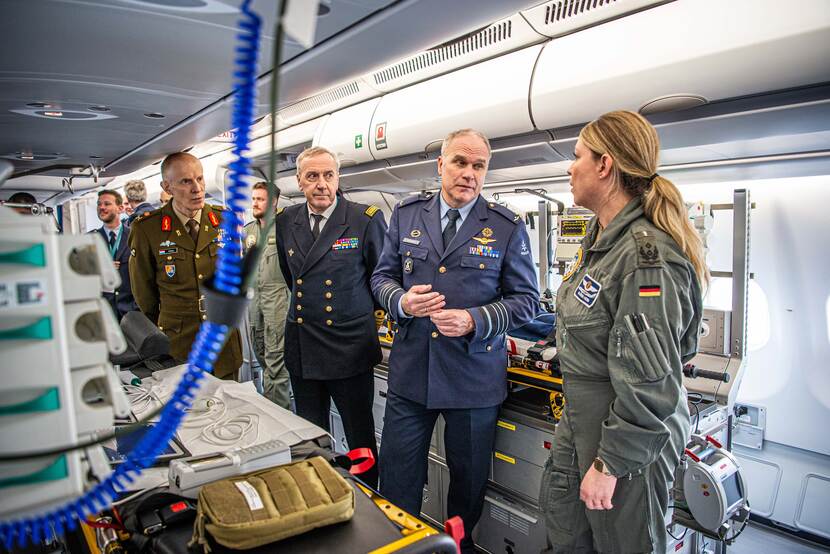 Much more
In her speech, the minister also referenced the fall of Kabul in August 2021, saying that the unit had proven that it is so much more than merely a flying petrol station. By making several flights, the aircraft transported Afghan citizens from the capital city of Pakistan, Islamabad, to safe locations in Europe.
According to Ollongren, the Multinational MRTT Unit demonstrates the great strength of EU-NATO cooperation. "Let this project be an inspiration for many more projects to come. [...] This is what the future of defence cooperation should be." Having reached IOC status, the next phase for the MRTT Unit is achieving Full Operational Capability status. This status will be granted once the unit achieves certification for all its tasks.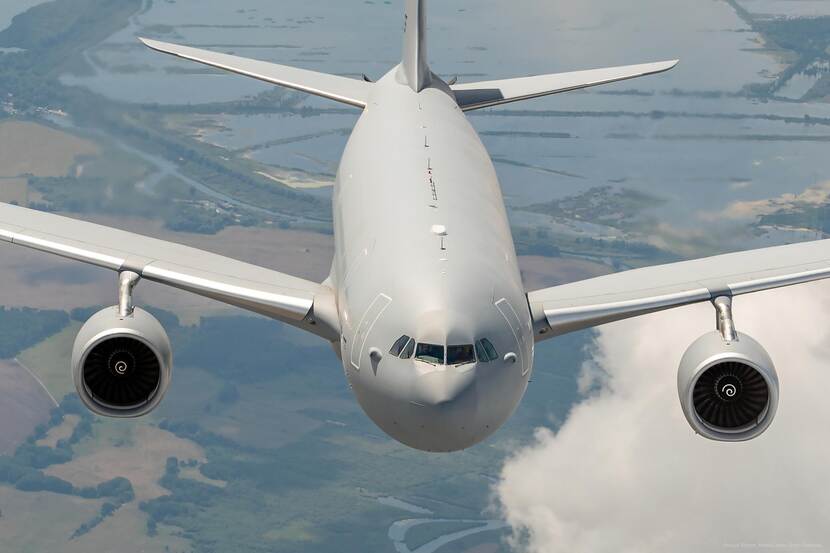 Flight hours
Luxembourg and the Netherlands launched the MRTT fleet initiative in 2016. They were later joined by Belgium, Germany, Norway and the Czech Republic. The first A330 arrived at Eindhoven Air Base on 30 June 2020. The 9th aircraft in the fleet is due to arrive this year.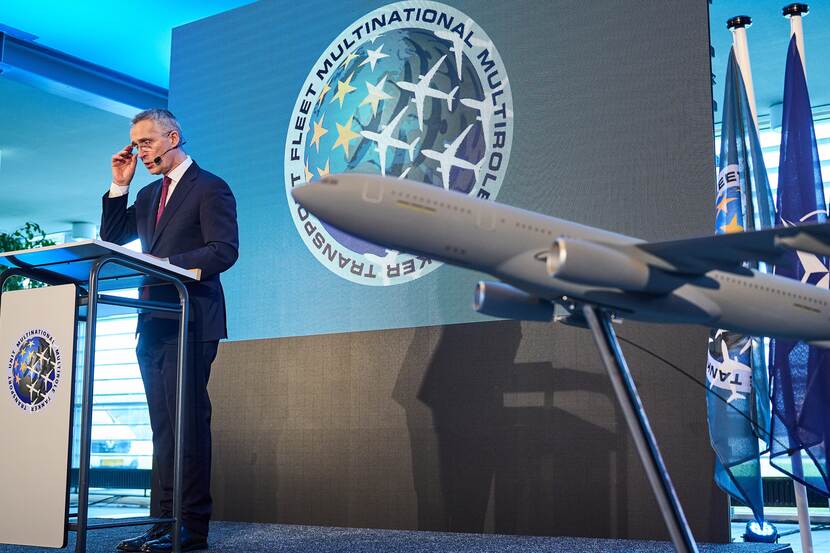 The aircraft are registered to the Netherlands, but are NATO property. They are financed by the participating countries. Each of these countries has an annual allocation of flight hours. Together, the partners bear responsibility for the acquisition, management, operations and support of the fleet. Eindhoven Air Base is the home base of the MRTT Unit. The aircraft are stationed at Eindhoven and in Cologne, Germany.