A look at the Defence news 15– 21 May
Last week, HNLMS Tromp launched two missiles into the Norwegian Sea as part of a military exercise. The large-scale maritime Exercise Formidable Shield was conducted both there and in the Atlantic Ocean. The Dutch frigate HNLMS Van Amstel also took part in the exercise.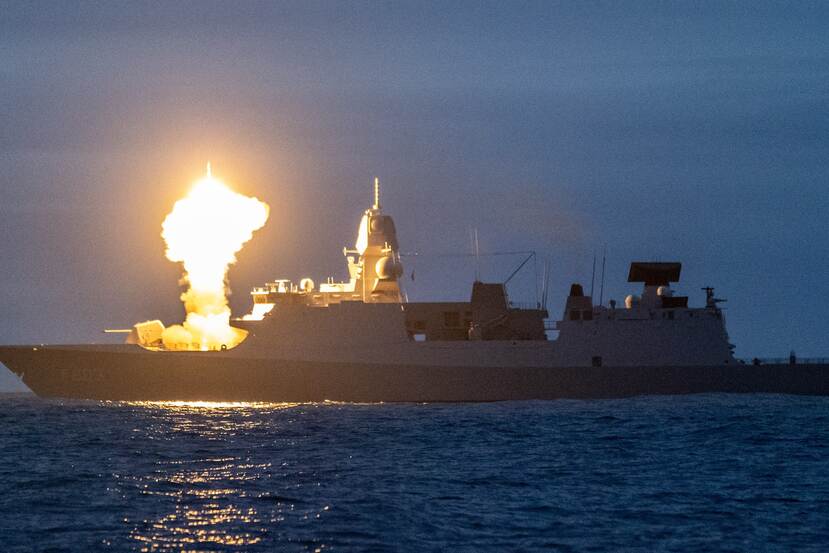 Record drugs haul in Caribbean thanks to improved intelligence
Last year, the Dutch Caribbean Coast Guard, together with various partners, intercepted almost 35 tonnes of drugs. Never before in this region was so much contraband taken off the market in one year. Improved intelligence played an important role in this success. This information and much more can be found in the coastguard's annual report, which the Netherlands Minister of Defence Kajsa Ollongren sent to the House of Representatives last week.
Successful completion of compensation projects after Hawija bombardment
The 2 projects to restore and improve infrastructure, basic services and employment in the Iraqi town of Hawija have been completed successfully. The Netherlands Minister of Defence Kajsa Ollongren recently informed the House of Representatives to that effect in a letter. In 2021, the Netherlands commissioned 2 organisations to carry out the two projects. The projects were initiated after a Dutch F-16 attack on an ISIS bomb factory caused a large and unexpected explosion.
HNLMS
Holland

intercepts almost 1,400 kilos of cocaine just before return

HNLMS Holland is back in the port of Den Helder, after it had been deployed as the Royal Netherlands Navy's guard ship in the Caribbean for 7 months. Before the patrol vessel set sail for the Netherlands, it managed to thwart the plans of drug smugglers one last time. The Royal Netherlands Navy ship intercepted almost 1,400 kilos of cocaine in 2 days. The Ministry of Defence released this news last week.