A look at the Defence news 1 - 6 August
Royal Netherlands Navy Fire Service keeps a close watch over Fremantle Highway.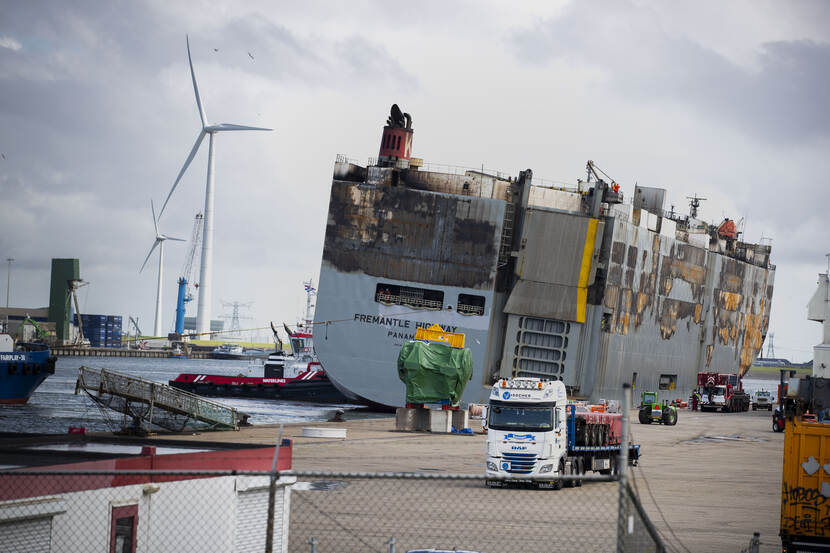 The Royal Netherlands Navy Fire Service is monitoring the severely damaged Fremantle Highway at seaport Eemshaven, in the province of Groningen, the Netherlands.
On 26 July, a fire broke out on the cargo ship. After the fire had been extinguished, the car carrier was towed to the quay at the port of Eemshaven. Should the fire flare up again, this Defence unit will respond immediately. They are experts in the area of firefighting on board ships.