A look at the Defence news 2 – 8 October
The main component of the Dutch marines unit deployed to Bosnia and Herzegovina has arrived in that country. This concerns 100 of a total of 150 marines. They are part of EUFOR Althea. The other 50 marines had deployed to the Balkan country at an earlier date.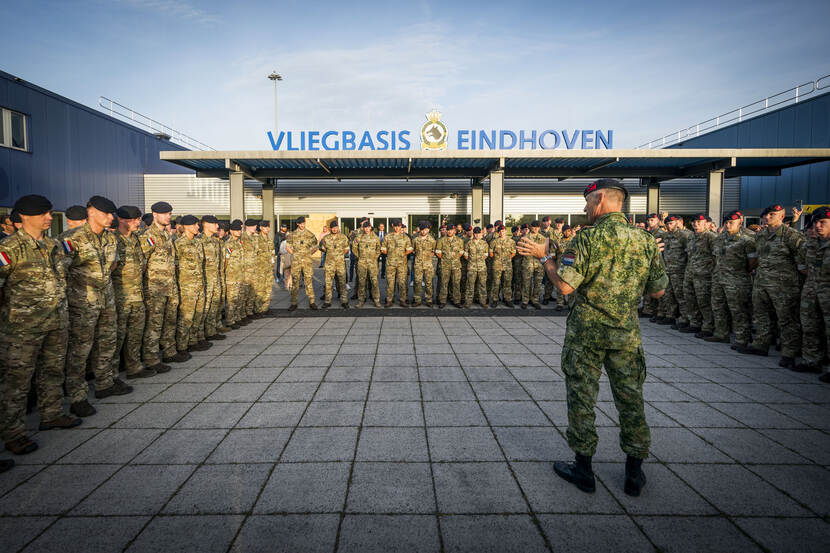 Frisian Flag prepares pilots for large-scale air combat
Last week marked the start of Exercise Frisian Flag, where dozens of fighter aircraft and helicopters from 7 countries are training to sharpen their deployment readiness. The exercise did not go unnoticed by residents living in the north of the Netherlands.   
General
Eichelsheim

on the quantum revolution: "There is much at stake"

In the opening speech of the 2-day symposium Quantum Technology for Defence and Security, held in Amsterdam last week, the Netherlands Chief of Defence Onno Eichelsheim asserted that quantum technology will be disruptive and that NATO must find out which technology will contribute to enhancing security. The audience of around 300 included scientists, military personnel, policy makers and managers of ecosystems from various countries.
Fourth investigation into alleged war crimes by Forensic Investigation Team
A forensic investigation team of about 40 specialists is investigating possible war crimes in Ukraine. This is the fourth time that the team is conducting this type of investigation under the flag of the International Criminal Court (ICC). The team is mainly made up of specialists from the Royal Netherlands Marechaussee. Experts from other Dutch defence elements are also part of the unit, as are a number of experts from Belgium and the Czech Republic.  
Government receives report by the Kabul investigation committee
In The Hague, the Ruys Committee presented its report entitled 'Reconstructie en analyse van de evacuatie uit Kaboel in augustus 2021' (A reconstruction and analysis of the evacuation of Kabul in August 2021) to the Dutch government. During the past 18 months, the committee investigated the Dutch evacuation operation in Kabul, which the Netherlands conducted in the second half of August 2021. This took place after the Taliban had taken over control in Afghanistan.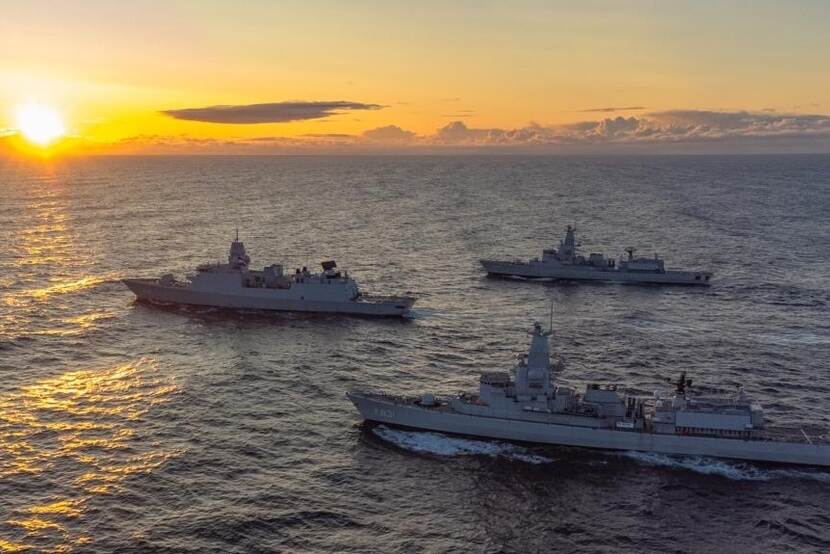 Renewed focus on anti-submarine warfare in Autumn Archer
Hunting for a submarine and launching torpedoes to eliminate the threat. It had been quite a while since the Royal Netherlands Navy had last practised this scenario. During Exercise Autumn Archer last week, all of the necessary ingredients were present to run through each step of anti-submarine warfare. The Dutch navy was supported by a Belgian frigate during the exercise.
National and international military bands steal the show during National Military Tattoo
From 29 September to 2 October, Rotterdam Ahoy in Rotterdam was temporarily home to military music. Many Dutch military bands and brass ensembles performed during the National Military Tattoo, and this year they were joined by colleagues from Denmark and Jordan. The military tattoo drew a crowd of over 20,000 visitors.