A look at the Defence news, 16 – 22 October
Military personnel to Cyprus due to the situation in Israel and Palestinian Territories
The Netherlands Ministries of Foreign Affairs and Defence are preparing for different scenarios in case the situation in Israel and the Palestinian Territories continues to deteriorate.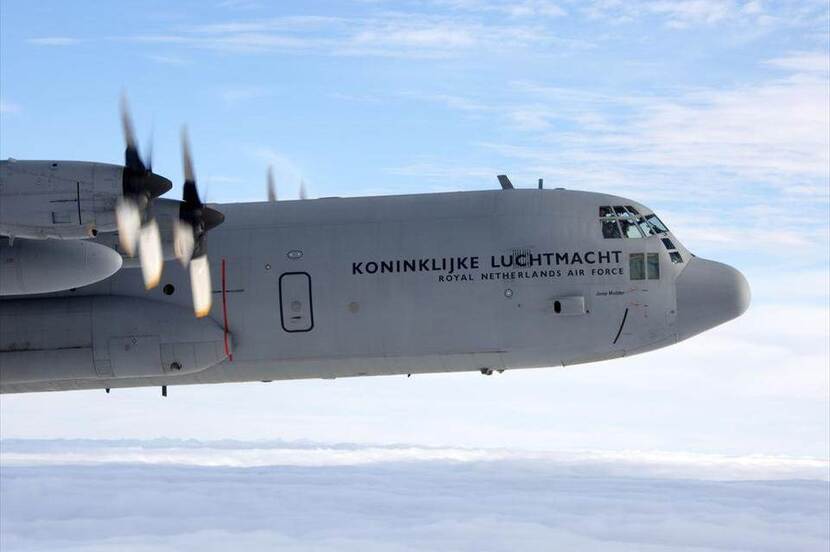 In order to be able to react quickly, 2 C-130 transport aircraft and a Defence team of 200 have left for Cyprus. This team consists of a detachment of marines, C-130 crews and support personnel.
Defence repatriated more Dutch nationals from Israel
Last week, a military Airbus A330 once again repatriated people from Israel. These were the sixth and seventh repatriation flights since 10 October. The passengers used the opportunity to return home because of the war between Israel and Hamas.
US helicopter brigade heading for Germany, Latvia and Poland via Vlissingen
Since last week, Dutch military personnel have been supporting the relocation of the 1st Infantry Division Combat Aviation Brigade. Approximately 1,400 vehicles and containers are moving through the Netherlands to Germany, Latvia and Poland. About 55 Chinook and Black Hawk transport helicopters and Apache attack helicopters are flying to their final destination via Woensdrecht Air Base. This operation will last until 28 October.
Wagemaker

first Dutch Military Advisor at EU in Beijing

For the first time, a Dutch national has been appointed Military Advisor at the European Union in Beijing, China. The new advisor is Brigadier General (Marine Corps) Allard Wagemaker, who now has an important position in a dynamic but also sensitive security environment.
Defence ministers of South Africa and the Netherlands give a boost to military cooperation
The Netherlands and South Africa want to give a new boost to military cooperation in the fields of knowledge exchange and education and training. To this end, Netherlands Minister of Defence Kajsa Ollongren and her South African counterpart Thandi Modise signed a Letter of Intent.