Cas Schreurs to lead NATO mission in Iraq
Brigadier General Cas Schreurs has been appointed as the new force commander of NATO Mission Iraq (NMI). From 1 May 2024, he will lead and coordinate the deployment of various NATO allies and partners. Schreurs is currently commander of 11 Airmobile Brigade (Air Assault). For his appointment as Force Commander NMI he will be promoted to Major General.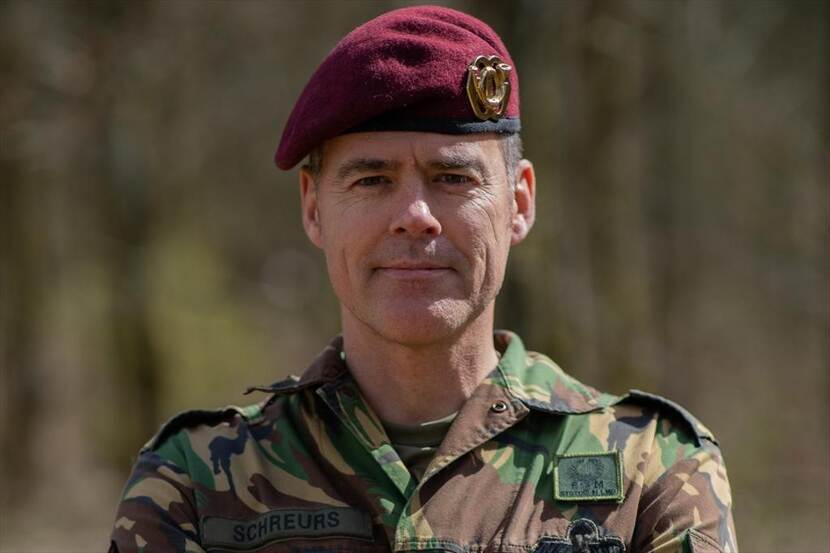 Maroon beret
After completing his compulsory military service, Schreurs entered the Royal Military Academy in 1988. He went on to serve in former Yugoslavia (in Bosnia-Herzegovina), Afghanistan and other places. At the end of 2011, he completed the training required to wear the maroon beret, the international symbol of paratroopers and air assault units. In 2012, he became commander of 11 Infantry Battalion (Air Assault) and regimental commander of the Grenadiers and Rifles Guards Regiment in Schaarsbergen.
Schreurs studied at the US Army War College and, following his term as battalion commander, held a range of positions, including personal adviser to the Netherlands Chief of Defence, Head of Integrated Planning and Coordination within the Defence Staff and Head of the Integration Department of the Army Staff.
Schreurs has been commander of 11 Airmobile Brigade (Air Assault) in Schaarsbergen since 2 June 2021. He is known as someone who has strong analytical skills and who is energetic and driven, and he has earned praise for the way he establishes and maintains relations with his colleagues.