A look at the Defence news, 30 October - 5 November
Ukrainian minehunters under Dutch command during Joint Warrior
For 2 weeks, the Royal Netherlands Navy was in command of 2 Ukrainian minehunters.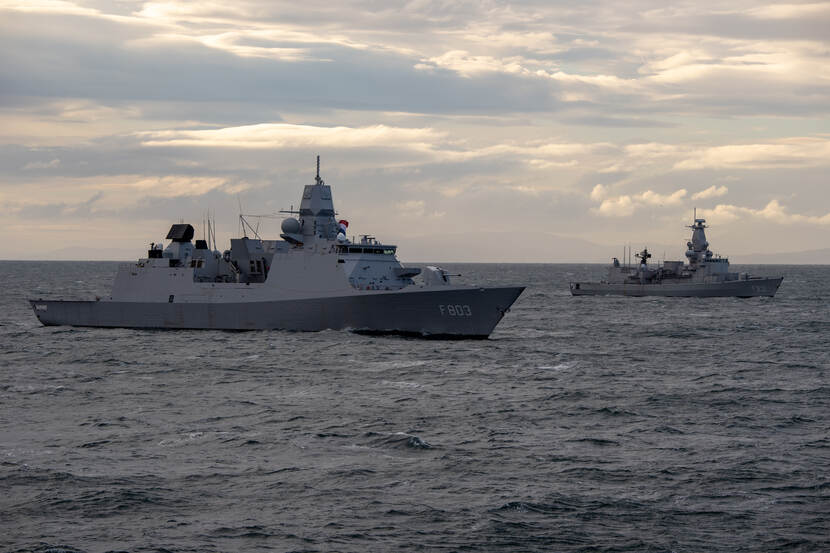 This took place in Scottish waters during the international exercise Joint Warrior. The British navy donated the ships to Ukraine.
Netherlands Minister of Defence visited war-torn Kharkiv and Kyiv
Last week, the outgoing Netherlands Minister of Defence Kajsa Ollongren was in Ukraine. The minister paid a visit to the Kharkiv region, where heavy fighting took place against the Russian invaders. In the vicinity of Kyiv, she spoke with the partly Dutch forensic investigation team.