A look at the Defence news 6 – 12 February
Last weekend, the C-130 Hercules transport aircraft in Türkiye carried out its first 2 medical evacuation flights, moving a total of 12 casualties and 69 family members from the earthquake-hit disaster area to hospitals in Antalya and Ankara. During the first medical evacuation flight, 6 casualties and 33 family members were picked up in Adiyaman and flown to Antalya. The aircraft then flew on to Incirlik to pick up another 6 casualties and 36 family members, who were taken to a hospital in the Turkish capital, Ankara.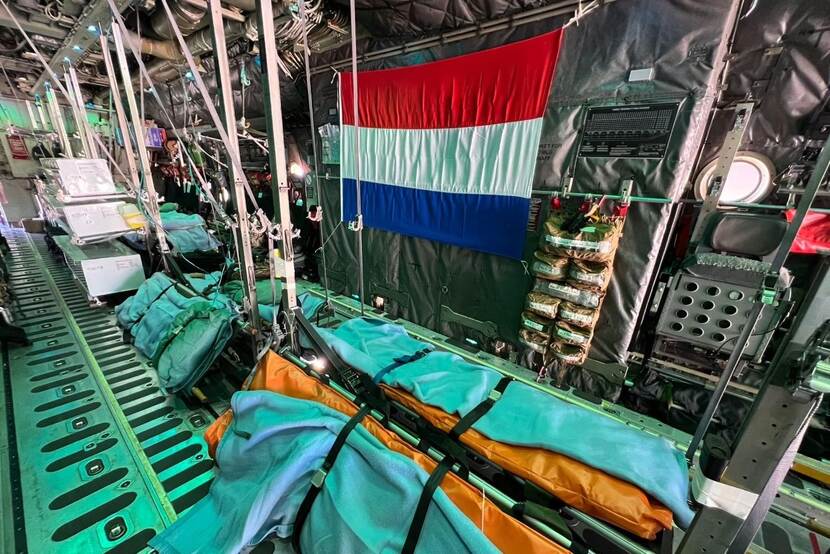 Dutch service member coordinated rescue mission in Türkiye
Lieutenant Colonel Marco Gäbler was responsible for coordinating the deployment of the 58 international Urban Search and Rescue Teams, who made an all-out effort to search for survivors. The lieutenant colonel said that with these teams, he tried to bring some order to the chaos by not running around like headless chickens, but by taking a systematic approach to the search effort. This way, the teams hoped they could save as many lives as possible.
Netherlands Marine Corps trains Ukrainians in Operation Interflex
The Netherlands Chief of Defence, General Onno Eichelsheim remarked how impressed he was during his visit to Operation Interflex last Friday. As part of this training programme in the United Kingdom, military personnel of the Netherlands Marine Corps are training Ukrainians to fight against the Russian aggressor in and for their country. In 5 weeks' time, they are being prepared for the fight in Ukraine. "The method of training and the locations are very realistic,"  one of the Ukrainian soldiers said, "so this is definitely no game."
Value of military support to Ukraine exceeds € 1 billion
The total value of the Dutch military support to Ukraine has passed € 1 billion. Currently, the total amounts to around € 1.07 billion. At the last update in December, the total value amounted to € 987 million. Since then, new military supplies to Ukraine have included more materiel and commercially obtained military goods. By now, the total replacement value of the materiel is € 771.3 million. The Netherlands Ministry of Defence intends to replenish or replace this materiel where necessary as soon as possible.
Netherlands to purchase Leopard 1 tanks for Ukraine