A look at the Defence news 28 August – 3 September
The total value of military support provided to Ukraine is approaching € 2 billion. However, the replacement value of the materiel supplied has been adjusted slightly downwards. According to Netherlands Minister of Defence Kajsa Ollongren, this is because several goods have been disposed of and will not be replaced.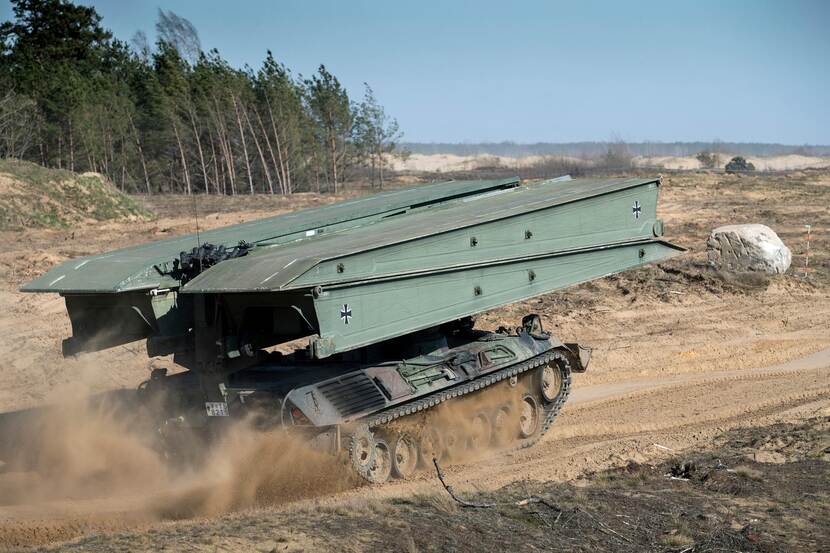 Since the end of June, donations from the Netherlands have included bridge-laying Leopard 1 tanks, bridges, ammunition and demining equipment. Lorries, tents, field hospitals, computers and data systems, as well as other items, have also been delivered to Ukraine.
Air defence and command frigate HNLMS
Tromp

to NATO fleet

HNLMS Tromp has departed the port of Den Helder and is en route to the Baltic Sea. For the next 3 months, the air defence and command frigate will be part of Standing NATO Maritime Group 1 (SNMG1). Its crew of over 180 members will participate in a range of exercises in order to be ready to deal with aerial, surface and underwater threats. The equipment and platforms used in these exercises will include the NH90 helicopter.